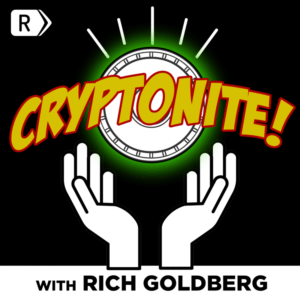 Cryptocurrency. It's everywhere. Celebrities and sports teams are endorsing it. The Robinhood generation is trading it with the touch of a button.
Some people are making money. Some are losing money. Some are just stealing money with ransomware attacks on the rise. Some investors are betting the farm. Others are running for the hills.
Some say we've found the way to democratize the world. Terrorists, drug lords, and sex traffickers, meanwhile, think they've found a money-laundering paradise.
Some governments are embracing it; some are banning it. And others, like the United States, are still trying to figure it out.
The White House is working on an executive order. The Securities and Exchange Commission is eyeing regulations. The Treasury Department is looking at sanctions and money laundering regulations. Congress is holding hearings and passing legislation piecemeal, without a clear strategy.
That's why I decided to launch Cryptonite: a podcast dedicated to finding the closest thing to a "right answer" when it comes to cryptocurrency policy for the federal government, states, and local communities.
Let's go on a journey together. Let's start from the beginning – and really dive into this debate. We'll ask basic questions to make sure we understand the full crypto picture, and then we'll start asking tougher and tougher questions from a wide range of guests.
We'll talk to technology experts, investors, policymakers, journalists, activists, industry leaders, crypto winners, and crypto losers. We'll cover breaking news in crypto – and we'll become a hub for the crypto policy debates raging ahead.
Ready? Listen, subscribe and share.
Published in General