The NFTs market had one of its best months yet in January with a record trading volume of $6 billion while cryptocurrencies like Bitcoin and Ether plunged dramatically over the investors' fear of the Federal Reserve (FED) tightening.
Related Reading | TA: Ethereum Breaking This Confluence Resistance Could Spark a Fresh Surge
The NFT Space Doesn't Stop
Ether had its worst month in 2 years falling 55% from its all-time high (ATH) at $4,812. On Wednesday, the only all-time high the coin saw was in a 40-day correlation coefficient of 0.65  –the top is 1– with the S&P 500, Bloomberg reported. This indicates Ether could be facing more obstacles as macroeconomics develop.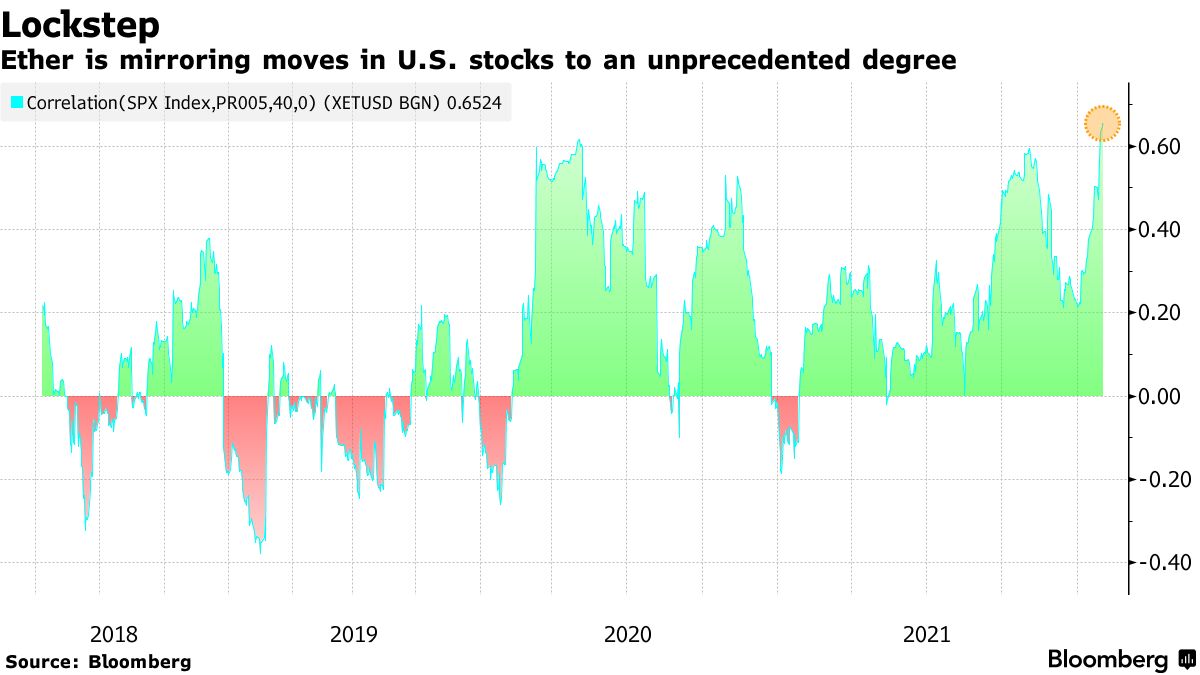 However, NFT traders did not respond with the same fear. In fact, the non-fungible token market soared in trading volume during January with a record high of over $6 billion.
The NFT avatar projects are turning out very profitable with huge support from collectors, communities, and celebrities. The popular Bored Ape Yacht Club currently has a floor price of 99.0 ETH, according to OpenSea, and a trading volume of 82,076,32 ETH in the last 30 days.
At the moment, the top collection on OpenSea –ranked by volume, floor price, and other statistics– is Azuki, another avatar project. Its floor price is at 10.9 ETH and flipped the Bored Ape Yacht Club's trading volume with 92,241.73 ETH in the last 30 days.
Besides avatars, in January the non-fungible tokens also saw some creators turn into millionaires overnight when their NFTs got viral, like a young student from Indonesia (Ghozali Everyday) who minted his selfies and became an OpenSea and social media sensation; and a Chinese entrepreneur (IreneDAO) who won the hearts and bucks of the crypto community, reporting a total volume of 2,367.1283 ETH traded in less than a month.
Every time these events hit the headlines, the enthusiasm and curiosity of many people cannot help but grow. They used to dream of Hollywood, now they dream of NFTs.
But going even bigger, celebrities, musicians, athletes, major brands and companies keep jumping into the NFT industry as they foresee large profits in the future.
Furthermore, OpenSea's rival LooksRare reported trading volumes of $2.25 billion at the end of the month, 50% of OpenSea's. However, the LooksRare model of sharing profits with traders has been called unsustainable. Some believe their soaring trading volumes are due to 'wash trading', which is a form of price manipulation where traders buy and sell assets to increase prices.
Related Reading | Indonesia Based Boy Named Ghozali Becomes Millionaire By Selling Selfies On OpenSea As NFTs
But Why Do NFTs Keep Soaring?
As the price of Ether decreased dramatically last month, NFT traders saw this as an investment opportunity, indicating an inverse correlation between the non-fungible tokens and crypto-assets. Similarly, NFT holders usually prefer not to sell at a loss.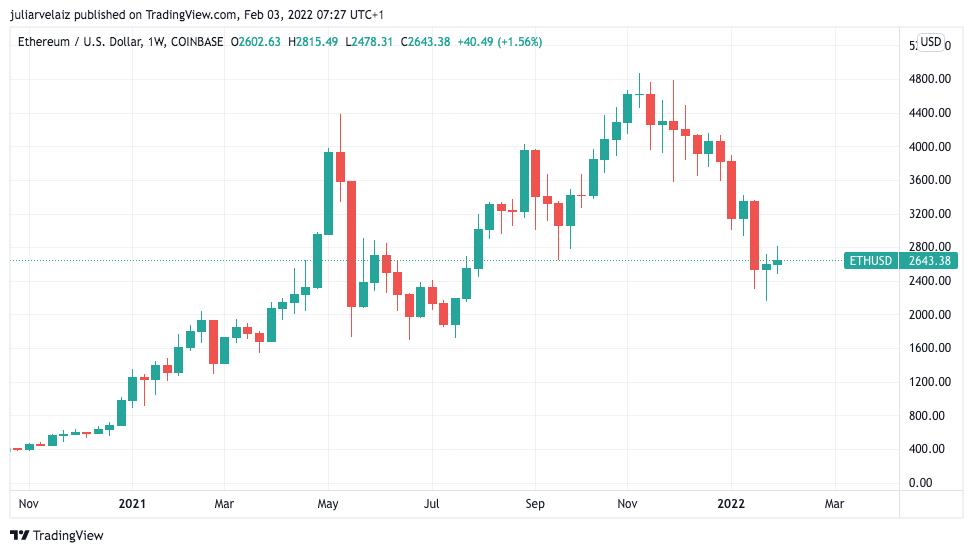 The NFT ecosystem tends to involve a lot of emotions, bragging, and fees that can encourage investors not to sell. The non-fungible tokens trade a lot more like art pieces than stocks, so decisions are not taken the same way.
Recently, FTX founder Sam Bankman-Fried hinted in an interview with The Block that he was surprised about the NFT market's outcome during January. He pointed out that "The fact that they're non-fungible makes them less liquid," and added that "The whole psychology is also very interesting."
And "psychology" might be a very fitting word for it. These holders usually want to be able to gloat over the NFTs they own, and with the new avatar features from Twitter and Reddit, the bragging is more than encouraged.
"But I have also been a bit surprised about how much they've been out performing recently. The fact that you're public about owning one makes it harder to sell because it is a public giving up on something versus a private rebalancing of your portfolio."