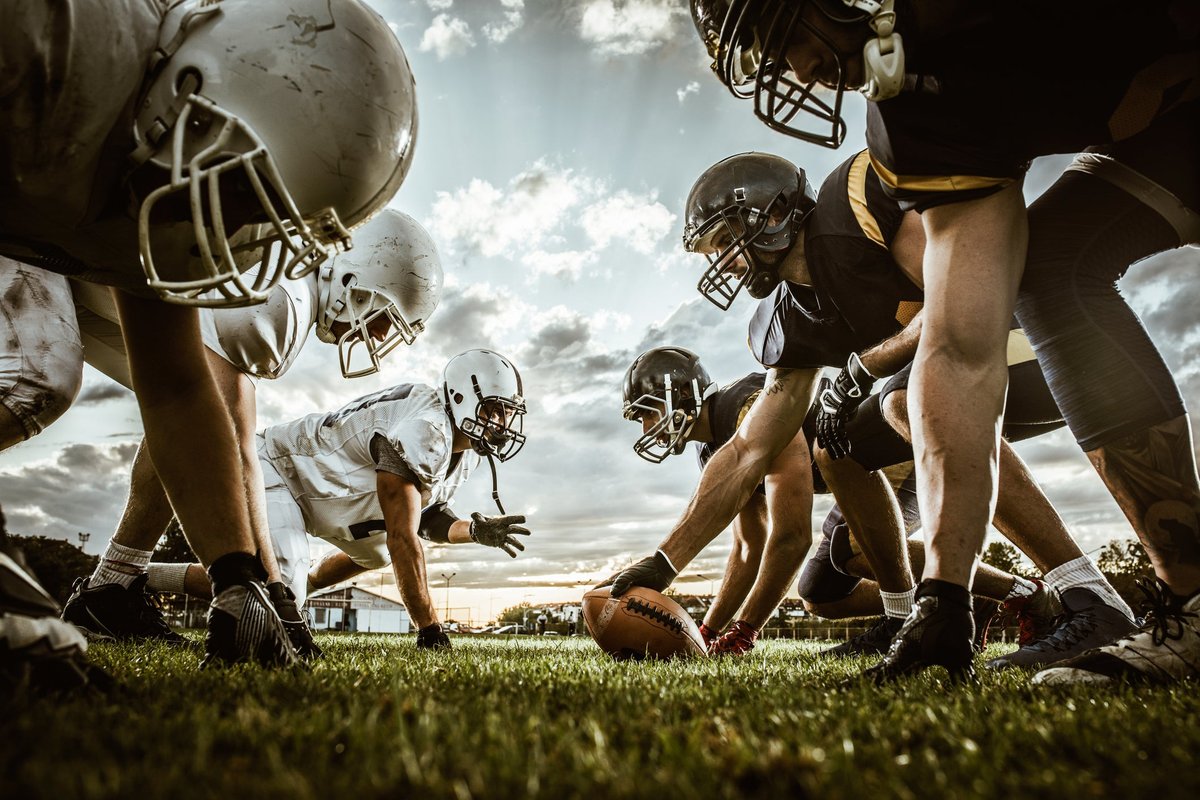 Image source: Getty Images.
As the NFL takes junior varsity steps into blockchain and NFTs, could the league one day offer its own NFL cryptocurrency?
---
Key points
The NFL announced it's giving all attendees of this weekend's Super Bowl commemorative virtual tickets as non-fungible tokens (NFTs), as well as the chance for the rest of us to buy limited edition NFTs everyday this week leading up to the game.
While monetizing the blockchain is a different type of blocking than the NFL is used to, don't underestimate its ability to flex significant marketing muscle in the space soon.
Given its strong brand, loyal fanbase, hundreds of millions in annual revenue from player jerseys alone, and dozens of point-of-sale stadiums — don't be surprised if the NFL launches its own crypto token in the coming years.
---
The NFL is a marketing juggernaut. Whether you love it, hate it, or don't care about it, in recent years the NFL has successfully navigated a blitz of scandals, criticism, cancel-culture attempts, ups and downs in game attendance, and more.
The league keeps advancing.
In fact, average viewership ratings for regular season NFL games in 2021 were higher than any time since 2015. Despite its critics and naysayers, the league keeps innovating and moving forward. It's no surprise that it's now juking into the blockchain and cryptocurrency space, starting with NFTs.
NFL muscles its way into blockchain with NFTs
Last Wednesday, the NFL announced that for the first time in its history, it would give fans who attend this weekend's Super Bowl a free premium keepsake of their individual ticket as an NFT to commemorate the event. Each customized NFT will feature the fan's unique section, row, and seat along with the uniquely commissioned artwork and ticket design.
"We first began offering virtual commemorative ticket NFTs to fans during the regular season. We witnessed great success with this one-of-a-kind fan experience, which provided the momentum to continue this program throughout the postseason and ultimately at Super Bowl LVI in Los Angeles," said Bobby Gallo, SVP, Club Business Development, NFL in the league's official statement. "Collecting ticket stubs has always been something our fans love to do, especially for the season's biggest game, and offering customized Super Bowl NFTs allows us to enhance the gameday experience, while also enabling us to further evaluate the NFT space for future ticketing and event engagement opportunities."
It seems the NFL is taking a multi-pronged approach as it dinks-and-dunks its way into the blockchain game. Last month the league posted a job listing on LinkedIn for a Senior Manager, Content Partnerships. Beyond ticket NFTs, the NFL is clearly spying ways to expand its gaming offerings and fan experience with a focus on the metaverse, virtual reality, and augmented reality. This new role would likely focus on metaverse-based gaming deals with the likes of The Sandbox and Decentraland that link virtual events with live NFL games, player interactions, and much more.
In the meantime, the NFL also announced that it's releasing a series of seven historic commemorative NFTs for purchase leading up to this weekend's Super Bowl game, which are available to anyone.
Given the high-profile nature of the Super Bowl, the NFL took NFT prep reps during the most recent regular season. Through an NFL beta test, fans who attended select games during the 2021 regular season were eligible to receive complimentary virtual commemorative tickets in the form of an NFT. According to the NFL statement, more than 250 thousand complimentary NFTs were delivered to fans, while a limited number of additional NFTs were made available for sale.
Could the NFL issue its own cryptocurrency someday?
While NFTs, cloud-based gaming, and augmented reality experiences for fans will no doubt be a very lucrative revenue source for the NFL in coming years, it begs the question whether the NFL would ever launch its own cryptocurrency?
The answer is almost certainly yes, especially when you consider that the NFL is twice as popular as the next closest U.S. sports league, Major League Baseball according to Statista. Not only is the NFL popular, it's also the most profitable sports league in the world. The NFL continues to enjoy strong brand reputation, a loyal fanbase, hundreds of millions in annual revenue from player jerseys — excluding all other NFL merch, — and dozens of point-of-sale stadiums to spend hypothetical NFL crypto tokens, should they ever come to be.
Given these factors, the NFL collective is too smart to ignore that profit potential. So if I was a betting man, I would bet on the NFL eventually launching its own crypto. Who knows, one day you may be able to even make sports bets using NFL Coins.
Buy and sell crypto on an expert picked exchange
There are hundreds of platforms around the world that are waiting to give you access to thousands of cryptocurrencies. And to find the one that's right for you, you'll need to decide what features that matter most to you.

To help you get started, our independent experts have sifted through the options to bring you some of our best cryptocurrency exchanges for 2021. Check out the list here and get started on your crypto journey, today.