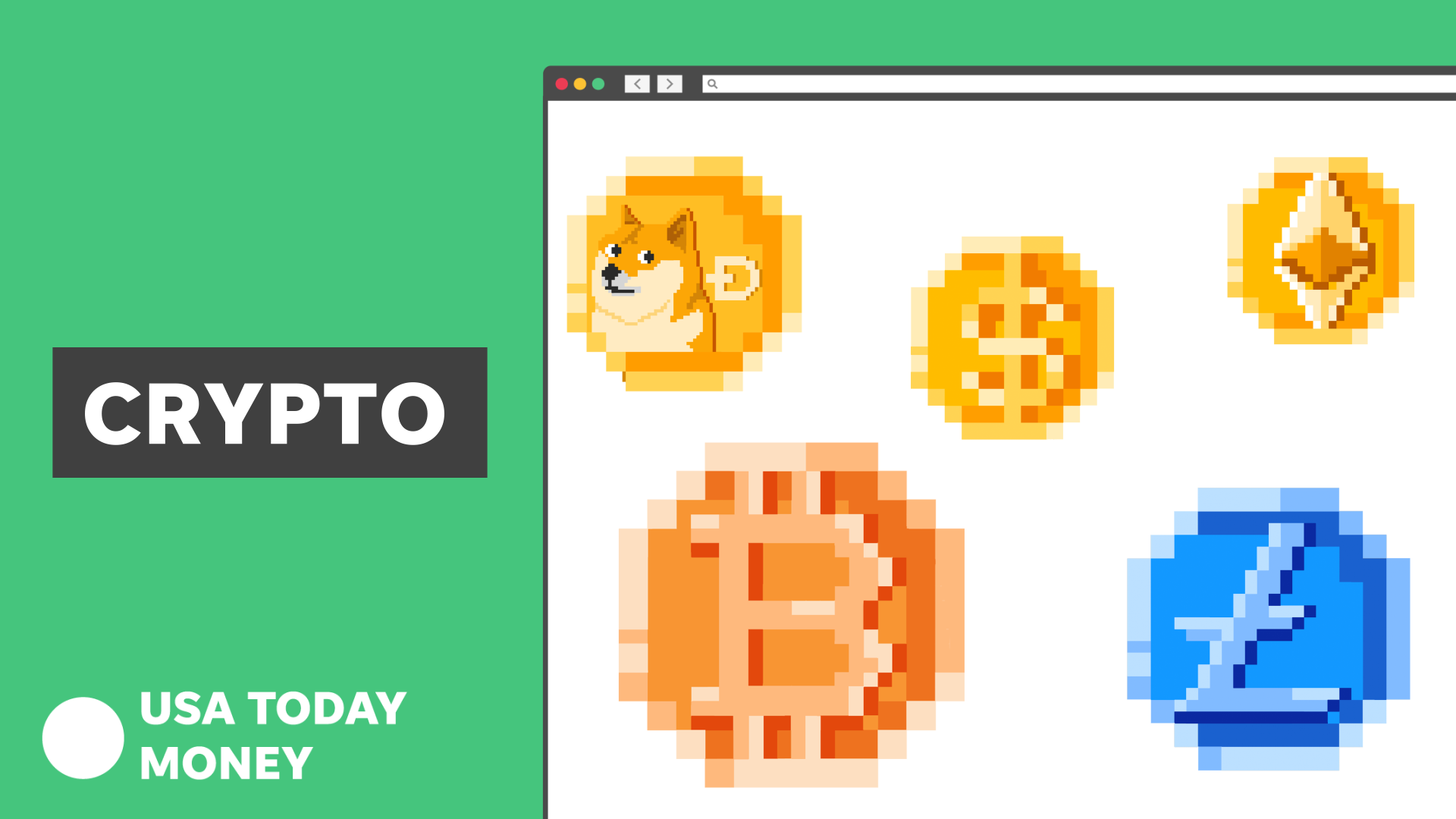 Cryptocurrency is poised to get government oversight.
President Joe Biden signed an executive order Wednesday that urges the Federal Reserve to explore whether the central bank should jump in and create its own digital currency.
Under the executive order, Biden also has directed the Treasury Department and other federal agencies to study the impact of cryptocurrency on financial stability and national security.
In the U.S., cryptocurrencies have become the rage among billionaires, celebrities and athletes with minimal regulation and concern from the Securities and Exchange Commission.
As cryptocurrencies currently aren't a currency supported by governments, they also aren't a piece of a company, like a stock. But the factors that determine their underlying worth are unclear, experts say.  
CRYPTO GLOSSARY: What is Bitcoin? Cryptocurrency? A glossary to help you make sense of Biden's executive order
CRYPTO EXECUTIVE ORDER: Biden signs cryptocurrency executive order, hoping to advance a digital dollar and other innovations
What is crypto?
Cryptocurrencies are digital currency created and exchanged over a decentralized computer network where transactions are secured and verified through coding.
Prices for cryptocurrencies are based on supply and demand.
That means the rate at which a cryptocurrency can be exchanged for another currency can fluctuate vastly since the design of many cryptocurrencies ensures a high degree of scarcity. 
WHY IS CRYPTO DOWN SO MUCH? Uncertainty in traditional markets and Fed concerns, experts say
Bitcoin, which launched in 2009, is the original and the world's most popular crypto. It was designed as an alternative to government money and is based on blockchain technology, which acts as a public ledger of transactions.
Bitcoin's value depends on investors' confidence in it because there is no central authority governing supply. It has mainly been used for speculation or investment rather than for payments.
Bitcoin bulls have called it a "store of value" – which has historically been reserved for safe-haven investments like gold – and argue that it's a good investment to hedge against inflation.
That's because there's not an unlimited supply of bitcoin.
In fact, there are only 21 million bitcoins that can be mined, and about 19 million have been mined so far. Bitcoin mining is the process that creates the cryptocurrency.With Bitcoin, miners use special software to solve math problems, and then they are issued a certain number of bitcoins in exchange. 
What is Ethereum?
Enthusiasm around bitcoin spurred other digital tokens.
Ethereum, which launched in 2015, is a blockchain-based software platform that is primarily used to support ether, the world's second-largest cryptocurrency by market value at more than $287 billion.
Ether supply, however, isn't capped and new tokens are created through a similar mining process as bitcoin.
There's also Ethereum Classic, an open-source, decentralized, blockchain-based distributed cryptocurrency platform that runs smart contracts. Ethereum Classic was formed in 2016 as a result of a hack of the network. The original Ethereum blockchain was split in two with Ethereum Classic being the original and Ethereum being the newer blockchain, according to Investopedia.
CRYPTO GROWING UP: Bitcoin and other cryptocurrencies are growing up and facing new scrutiny. Will they earn your trust?
Is Dogecoin real?
The "memecoin" Dogecoin was created in 2013 as a joke poking fun at the surge in other digital coins such as bitcoin, says cryptocurrency news site Coindesk.
Dogecoin was inspired by the popular Doge meme, which is an image of a Shiba Inu dog staring sideways at the camera with raised eyebrows.
What drove the crypto-mania?
A number of factors are driving the crypto craze in prices.
Investment banks like Morgan Stanley and rival Goldman Sachs have offered some of their wealthiest clients access to bitcoin funds.
The debut of Coinbase as a publicly-traded company in April attracted both day traders and new amateur investors and helped spur a rally in cryptocurrencies, pushing virtual tokens like Dogecoin, bitcoin and ether to record highs in the spring. The exchange was founded as a simpler way to trade digital coins. 
What are the risks to crypto?
Crypto bears are skeptical that digital assets will become a common form of payment even though more businesses like the NBA's Dallas Mavericks are accepting it as payment.
The move from the White House comes amid growing concerns about a regulatory crackdown on bitcoin around the globe.
And the Securities and Exchange Commission in recent years has issued several warnings for investors to "watch out" for fraudulent digital asset and crypto trading websites, and there have been dozens of criminal charges brought against alleged fraudsters.
When it comes to cryptos, investors should stick to a rigid investing plan by using a dollar-cost average approach, experts say. From there, they can determine how much they want to invest, their allocation and a time frame they're comfortable with to help them ride out bumps along the way.
SHOULD YOU BUY IN? Musk, Snoop and Mark Cuban are into it, but is it for you? How to stay safe when investing in cryptocurrency
Are cryptos right for you?
First-time investors should proceed with caution.
Piling all of your nest egg into something as volatile as cryptocurrencies pose big risks to your retirement, experts say. Wealth managers and finance experts have long been skeptical of these speculative investments for amateur investors due to their extreme swings. 
Like other investments, such as a SPAC, or (special purpose acquisition companies,) cryptocurrency has a mass following on social media sites but that doesn't mean it's right for new investors, experts say.
Contributing: Kelly Tyko and Matthew Brown, USA TODAY; Associated Press
Have a tip on business or investigative stories? Reach the reporter at craig.harris@usatoday.com or 602-509-3613 or on Twitter @CraigHarrisUSAT or linkedin.com/in/craig-harris-70024030/