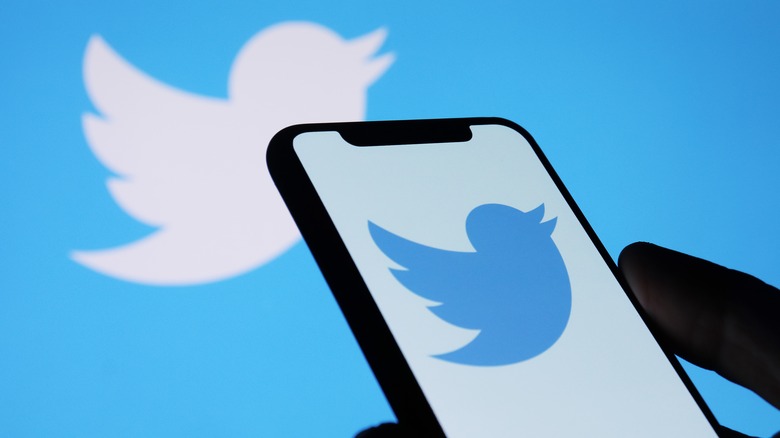 A9 STUDIO/Shutterstock
The latest frenzy on social media has centered on billionaire Elon Musk's Takeover of Twitter. Love it or hate it, the richest man in the world has made a tempting offer to potential investors, saying he would double the number of users to over half a billion by 2025 (via The New York Times). That is a lot of people. Now, some folks are worried that this might increase the possibility of "hate speech and misinformation." 
Furthermore, CEO of Donald Trump's social media platform, Truth Social, Devin Nunes told Fox Business, "We encourage Elon Musk to buy it because someone has to continue to take on these tech tyrants." Conservatives feel Twitter had a biased "anti-conservative" censorship, per Business Insider.
Overall, though, Twitter is quite simple, but some celebrity tweets are more advanced at using it than others. The Loupe analyzed the tweets of the most followed celebrities based on the Flesch-Kincaid reading level formula, where you find their tweets' readability and grade level. According to Readable, Flesch Reading Ease scores fall between 1 and 100, where 100 is the highest readability score. Meanwhile, Flesch-Kincaid's grade level scores fall between grades 0 to 18, where 18 is an academic paper reading level, and an 8 is what 80% of Americans can understand. Now, we can tell the 5 most literate celebrities on Twitter.
#5 Lady Gaga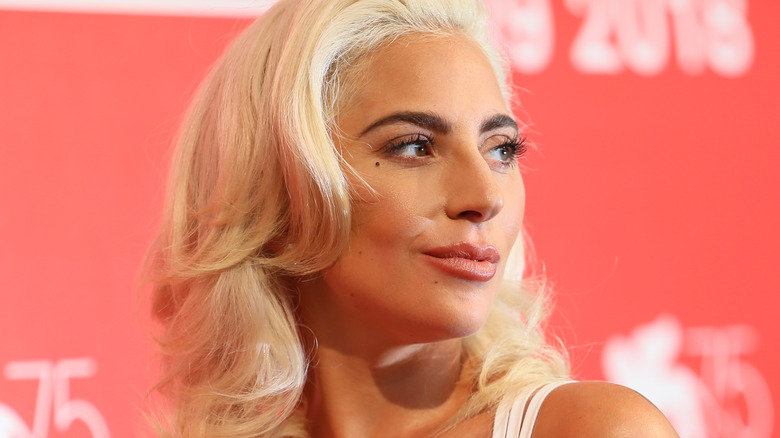 Denis Makarenko/Shutterstock
We begin with Stefani Germanotta, who is better known as Lady Gaga. She has 84.6 million followers on Twitter. This LGBTQ+ supporter has a Flesch-Kincaid Grade Level of 8.16 and a Flesch Reading Ease Score of 59.36, putting her at an eighth-grade reading level (via The Loupe). The "Born This Way" singer is so influential that her two-word tweet almost broke the internet in 2019, and all it read was "What's fortnight," per Marie Claire. The tweet got 909.9 thousand likes and 201.5 thousand retweets.
BuzzFeed shared that Lady Gaga scored 5.74 based on "word length and sentence complexity" on Online-Utility's readability calculator, putting her between fifth and sixth graders' reading levels. This isn't extremely high, but she was third after Barack Obama and Katy Perry during a comparison of their ten most recent tweets. Initially, Twitter had a 140-character limit, but in 2017, the platform increased it to 280, giving people a little extra space to express themselves, per Lifewire.
#4 Oprah Winfrey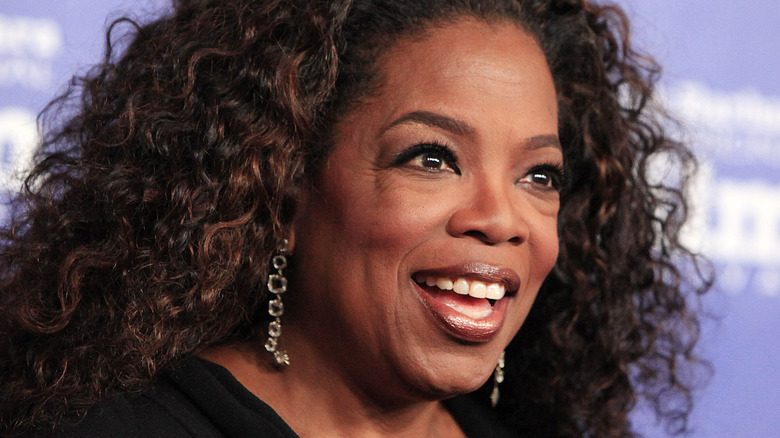 Joe Seer/Shutterstock
We have the fabulous Oprah Winfrey, who has 43.2 million followers on Twitter at number four. In fact, she scores the top spot among women celebrities on the list. When analyzing her tweets, they score a 9.06 at Flesch-Kincaid Grade Level and 65.40 on the Flesch Reading Ease Score. Therefore, she tweets at a ninth-grade reading level, per The Loupe. According to PopSugar, her first tweet read, "HI TWITTER. THANK YOU FOR A WARM WELCOME, FEELING REALLY 21ST CENTURY," which got 619 retweets. Not bad for a first tweet.
After her much-anticipated interview with Meghan Markle and Prince Harry, Oprah was considered the "greatest interviewer of all-time on Twitter" (via Fox News). It was the first interview with Meghan and Harry after their "departure from royal duties" and the jobs' "strains." The interview had a staggering 17.1 million viewers, per the New York Post. Not too shabby to land the interview that even the biggest names in journalism and media could only dream of.
#3 Elon Musk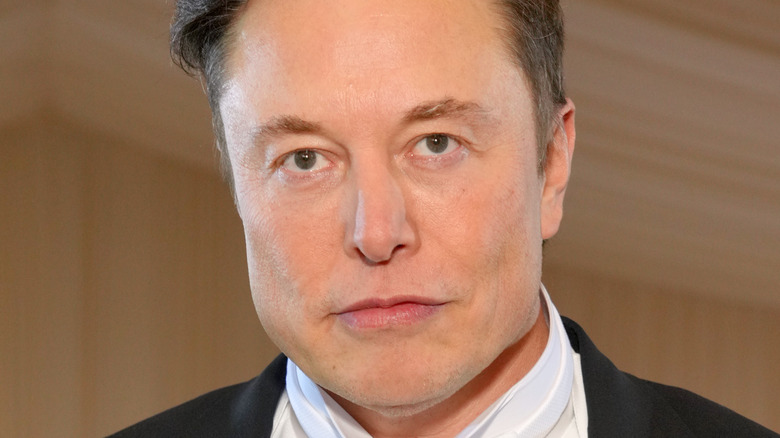 Kevin Mazur/mg22/Getty Images
Elon Musk, who bought Twitter in a multi-billion dollar buyout, has 91.2 million followers. According to The New York Times, Musk has already raised about $7 billion from investors to fund Twitter, which promises to make the rich even richer, and many people have mixed feelings about that. It also concerns the concept of free speech and how far it will go with less censorship, but regarding his literacy level of these tweets, he is pretty high up at number three. 
The Loupe shared that his tweets are at a Flesch-Kincaid Grade Level of 10.07 and a Flesch Reading Ease Score of 48.58, meaning he lands between 10th and 11th grade English, where he mostly shares his thoughts about "SpaceX developments and irreverent political commentary." However, his Flesch Reading Score is lower than Oprah Winfrey and Lady Gaga.
Being a billionaire, his tweets get a lot of attention and are also considered quite "influential," per CEO Today Magazine. When Time Magazine's 2021 Person of the Year tweeted, "I kinda love Etsy," it upped the stock prices of the website by almost 8%. When he tweeted, "Tesla has suspended vehicle purchases using Bitcoin," the most popular cryptocurrency prices dropped by 17%.
#2 Bill Gates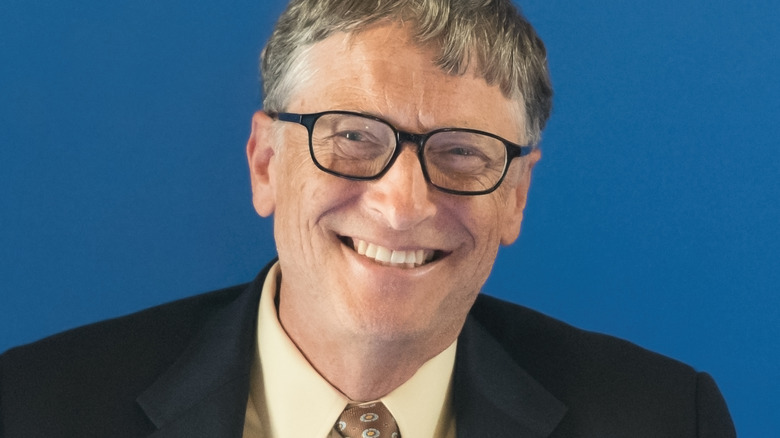 Frederic Legrand – COMEO/Shutterstock
Bill Gates has 58.7 million followers and gets the silver medal among the most literate Twitter platforms. His tweets scored a Flesch-Kincaid Grade Level of 10.76 and a Flesch Reading Ease Score of 45.72, translating between the 10th and 11th grade English (via The Loupe). His Twitter feed mainly consists of "a testament to his foundation's work, addressing international poverty and inequity." In 2020, Gates shared his seven favorite tweets to commemorate 10 years on Twitter, and apparently, they are all about two things. According to Inc., his favorite tweets were about the causes he supported or the people he cared about. 
In 2014, he tweeted to raise awareness about ALS by being doused in ice water like many celebrities, writing, "Brrr! I dumped ice water on my head to raise awareness for ALS. Over to you, @ryanseacrest, @elonmusk, and @TEDchris." In 2019, he posted a sweet tweet supporting his ex-wife Melinda's book and even had Barack Obama make an appearance in it. His tweet read, "I was touched when Melinda asked me to introduce her at her #MomentofLift book tour stop in Seattle tonight. I wanted to do right by her but wasn't sure what the best approach was — so I turned to someone with some expertise in this area…"
#1 Barack Obama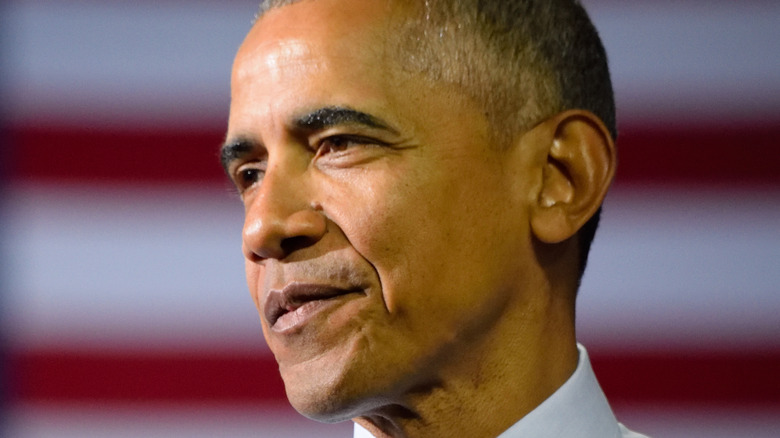 Evan El-Amin/Shutterstock
The top spot is none other than America's 44th president, Barack Obama, who has 138 million followers. According to The Loupe, he is the most literate celebrity on Twitter because he tweets at a Flesch-Kincaid Grade Level of 11.25, meaning they fall at an 11th-grade reading level, and a Flesch Reading Ease Score of 51.23. Anything that falls between 50 to 60 parallels 10th to 12th grade English. The Loupe also added that his tweets earned the top spot because he discusses "political prose, spanning every topic from clean energy to foreign policy." Obama also posts the sweetest tweets about his wife, Michelle. 
Vox reported that Obama posted the most popular tweets in the year 2017 because he had "three of the top 10 most retweeted tweets" that year. His tweet regarding the Unite the Right white supremacist rally in Charlottesville, Virginia, for example, was the second most-retweeted tweet of that year. Here, he said, "No one is born hating another person because of the color of his skin or his background or his religion…" which has garnered over 1.4 million retweets. It's no wonder he is one of the most beloved presidents and the most literate celebrity on Twitter.