In the early days of cryptocurrency, Alex Waters was sceptical. He didn't think investing in the volatile digital currencies made financial sense.
"I knew that there were some dodgy things happening with it, so I really didn't get involved at that point," the entrepreneur told 60 Minutes reporter Tom Steinfort. 
But after hearing many stories of people literally becoming overnight millionaires, he changed his mind.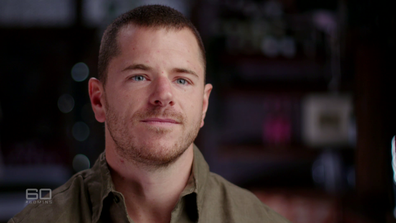 He wanted his chance to get rich quick. 
"I didn't want to be left behind, (fear of missing out) made me jump in really," Waters said.
So, with his mates urging him on, Waters invested $400,000 in various cryptocurrencies.
'We have to think about the real victims, the mums and dads, the grannies'
As with most investments, there were some minor downturns, but generally Waters' plan to enjoy a cruisy ride to riches worked. At one stage, he'd doubled his investment.
But then last month cryptocurrency hit a massive pothole.
In one day alone, more than $400 billion was lost when two of crypto's supposedly safest and most popular coins — Terra USD and its sister coin Luna — crashed to become almost worthless.
Waters lost $150,000, and he was far from the only one who suffered.
In an interview with 60 Minutes, renowned crypto sceptic David Gerard said he wasn't surprised by the crash but was worried about the millions of mum and dad investors who'd been hardest hit. 
"Everyone loves the siren call of a number going up and they think, 'here's my chance'," he said.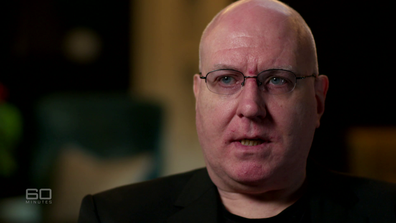 "(But) we have to think about the real victims, the mums and dads, the grannies who think their retirement should go into crypto."
"There's a real human cost here and that's the ordinary people who get scammed."
The celebrity endorsements of multiple cryptocurrencies haven't helped the market either.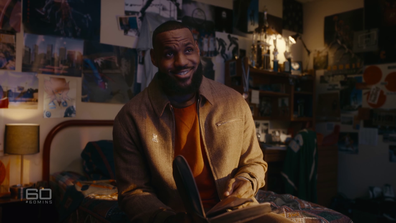 Gerard sees their gushing endorsements as legitimising an industry he says is full of market manipulation, scammers and crooks.
"You can't get rich for free. You'd think that was obvious, but people keep hoping there's a way out and that they'll get ahead, but it's always a false hope," he said.
"Some people do great but more people get absolutely wrecked."
Gerard says a lack of proper regulation has turned the crypto industry into a dangerous cult.
"The majority of volume, the way the market works, the way pricing is set, it all happens in a completely, literally unregulated environment," he said.
And he has a sobering warning to all crypto investors: things are going to get even worse.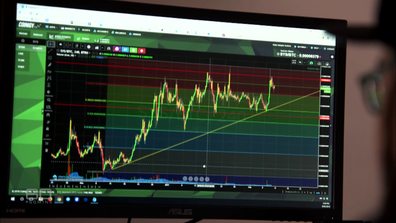 "This crash has really brought it home to people that actually, the music's going to stop sometime," he told Steinfort. 
"The people who bought in just the last six months, they're basically going to be stuck with magic beans and they're trying to work out how to offload them.
"A lot of them are just going to have to take the hit and it's not going to be nice."