Brittney Griner's cannabis possession trial in Russia has ended, but the WNBA star was convicted and given nine years in prison — close to the maximum sentence. Now, the 31-year-old could be subject to a prisoner swap at the highest levels of Russian-American diplomacy.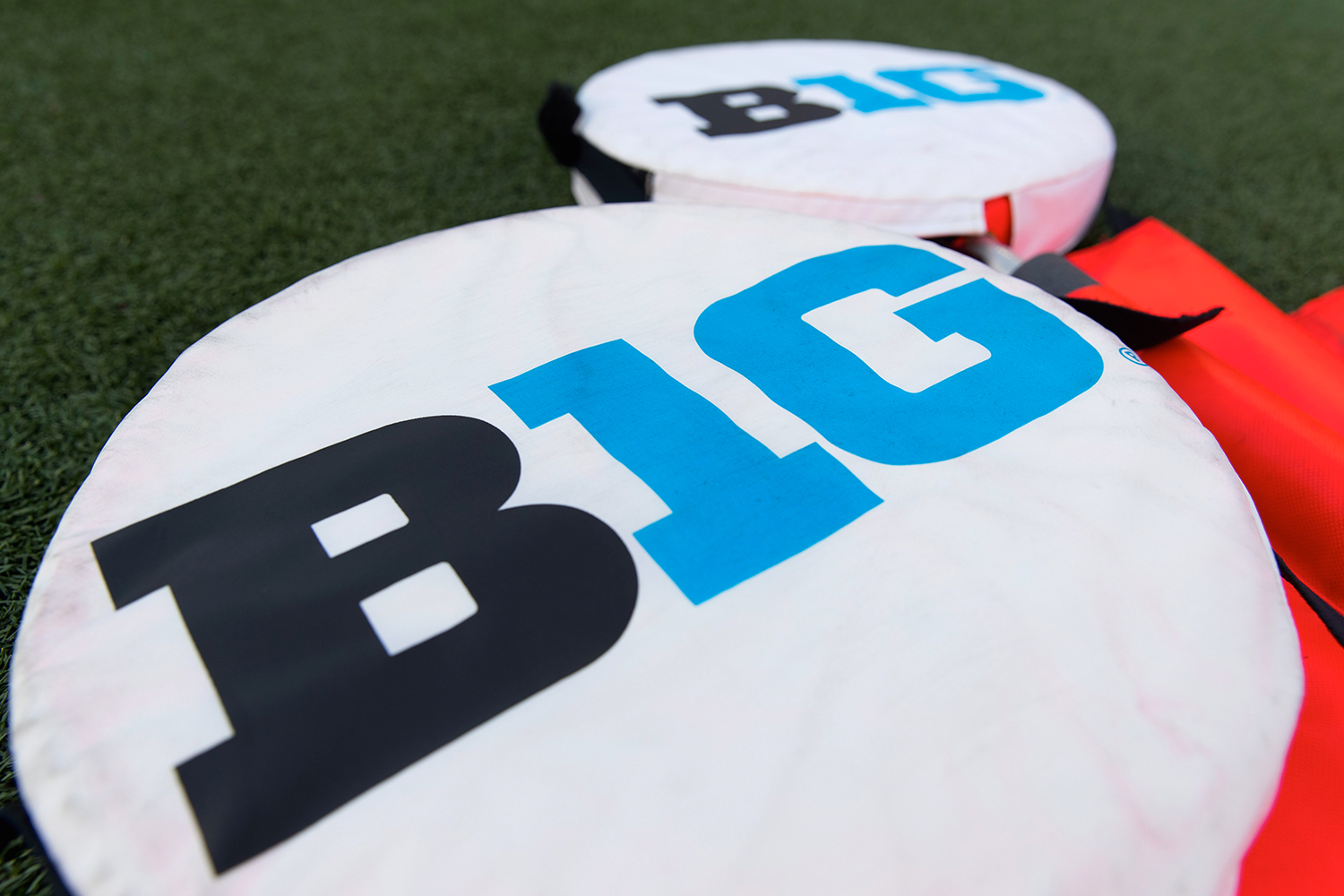 Jeff Hanisch-USA TODAY Sports
With the additions of USC and UCLA, the Big Ten now hopes to earn 50% more in media rights fees — at least $1.5 billion annually, sources told Front Office Sports.
If the conference can pull this off, it could become the richest in all of college sports — with a media deal that dwarfs even that of the mighty Southeastern Conference.
The Big Ten told FOS that it "is grateful for the quality and quantity of potential media partners. At this time, it would be inappropriate to speculate during ongoing negotiations."
Last week, Big Ten commissioner Kevin Warren said publicly that the conference was finalizing negotiations. The Big Ten's current deal pays around $440 million annually.
Sly Fox
The deal could include a conglomeration of the biggest networks, FOS reported. But there's growing frustration over the role of Fox Sports in the Big Ten media rights negotiations. 
Fox is the conference's primary TV partner and part-owner of the Big Ten Network. Fox executives are directly involved in the negotiations.
Sports TV executives from the likes of NBC, ESPN, and CBS are uncomfortable submitting financial bids and sharing their information in front of rivals. 
"So who do you think is going to get the best game matchups? Fox," said one source. "Bottom line, Fox is watching out for Fox, not the Big Ten."
Editor's note: For more on this story, click here.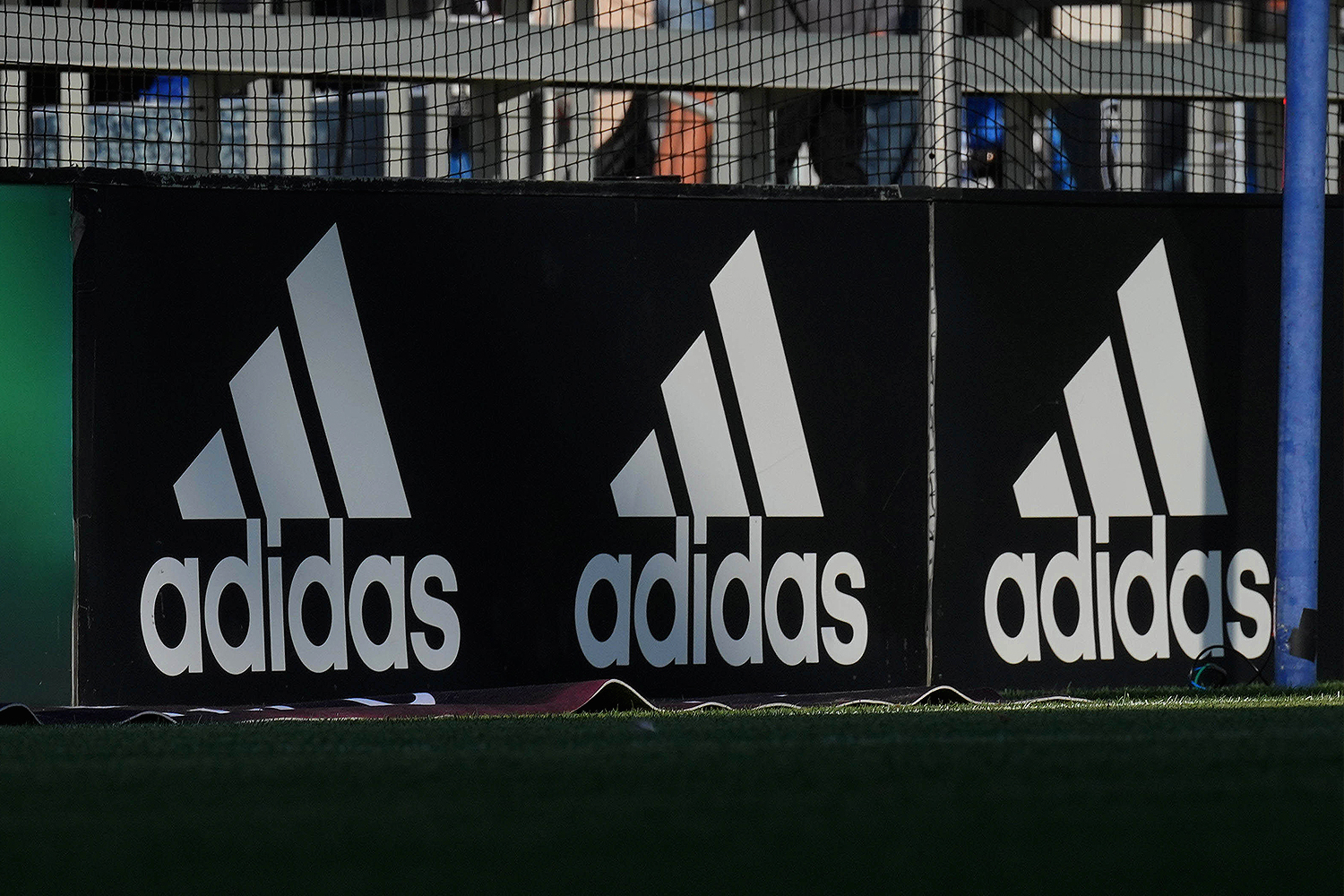 Darren Yamashita-USA TODAY Sports
Adidas reported a 28% decline in second-quarter operating profit to $398.4 million due to suspending its business in Russia, pandemic-related lockdowns in China and Vietnam, and higher supply chain costs.
The company was able to lock in a 4% increase in currency-neutral revenue. Net income fell to roughly $368.9 million from around $396.5 million during the same period last year.
On July 26, Adidas cut its 2022 financial forecast due to a slower recovery in Greater China. It now expects currency-neutral revenues to grow at a rate in the mid-to-high single digits. Previously, it projected growth between 11% to 13%.
A decline in profit isn't Adidas' only cause for concern.
The company was recently sued over the authenticity of its NHL jerseys. 
Adidas is facing a similar lawsuit filed four months ago. Attorneys for the company have reportedly filed a motion to dismiss. 
On Wednesday, Kanye West claimed Adidas made decisions for Yeezy without his approval.
It's not all bad. Revenue for the company's football, running, and outdoor divisions all increased by double digits. During the quarter, Adidas released the first drops of its Gucci collaboration and launched both its new Sportswear collection and the next iteration of its Supernova running franchise.
Adidas X LIV Golf?
On Thursday, Adidas CEO Kasper Rorsted told CNBC that no decision had been made on whether the company would sponsor an LIV Golf team, adding that Adidas wants to "remain a sponsor of the individual."
Acushnet — the owner of popular golf brands including Titleist and FootJoy — raised its full-year net sales guidance Thursday following the company's latest earnings report. 
The Massachusetts-based holding company reported $658.6 million in net sales in Q2 2022, a 5.4% increase compared to the same period last year. Amid supply chain constraints, Acushnet saw its net income reach $66.5 million in Q2, down 18% compared to Q2 2021. 
Wall Street analysts projected $582 million in net sales for Acushnet in Q2 2022.
Earnings per share reached 91 cents, compared to an estimated 75 cents.
Acushnet reported $1.26 billion in year-to-date net sales, a 4.9% uptick year-over-year. 
Following Acushnet's better-than-expected second quarter, the company raised its full-year financial outlook, with net sales expected to range between $2.2 billion and $2.25 billion in FY2022, up from a previous projection between $2.17 billion and $2.22 billion.
Bread and Butter 
Acushnet, which also owns golf brands Vokey Design, Scotty Cameron, and Pinnacle, benefited from top subsidiaries Titleist and FootJoy during the quarter.
FootJoy, a golf apparel brand, reported a 15.8% increase in net sales in Q2 behind an increase in sales volumes, compounded with higher average selling prices across all categories. Driven by new products, Titleist saw its golf club business grow 5.3% compared to Q2 2021.
In The Leadoff, NBC looks to make the Big Ten into an NFL-like property, a group of LIV golfers sue the PGA Tour, women's soccer explodes in popularity, and Nintendo profits underwhelm in the company's latest earnings report.

Click here to listen

.

Taylor Rooks is

joining

Amazon Prime Video as the feature reporter for its "Thursday Night Football" coverage, sources tell Front Office Sports.

Retailer Costco now has an entire

section

titled "sports events" available on its website, where it offers select professional and college game tickets at discounted prices.
(Note: All as of market close on 8/4/22)
The NFL is back! Well, preseason football at least. The Jacksonville Jaguars face the Las Vegas Raiders on Thursday night at Tom Benson Hall of Fame Stadium in Canton, Ohio, for the 2022 Pro Football Hall of Fame Game.
How to Watch: 8 p.m. ET on NBC
Betting Odds: Raiders -2.5 || ML -140 || O/U 30.5
Pick: Expect both offenses to start slowly. Take the under for total points.
Ready to rep your favorite newsletter? Refer your friends and colleagues to Front Office Sports and you could win FOS merchandise.
It's easy to spread the word. Copy and paste your unique link below and share it in an email or on your timeline.
Your custom referral link:
Or use these one-tap sharing methods:
Your referral count: [RH_TOTREF]