Today's Leadoff is packed with big names and big stories. Saudi Arabia wants to host the Olympics, the Glazers could actually sell Man United, Arctos bought a stake in the Utah Jazz, and Tiger and Rory have a plan to take on LIV Golf. Click here to listen.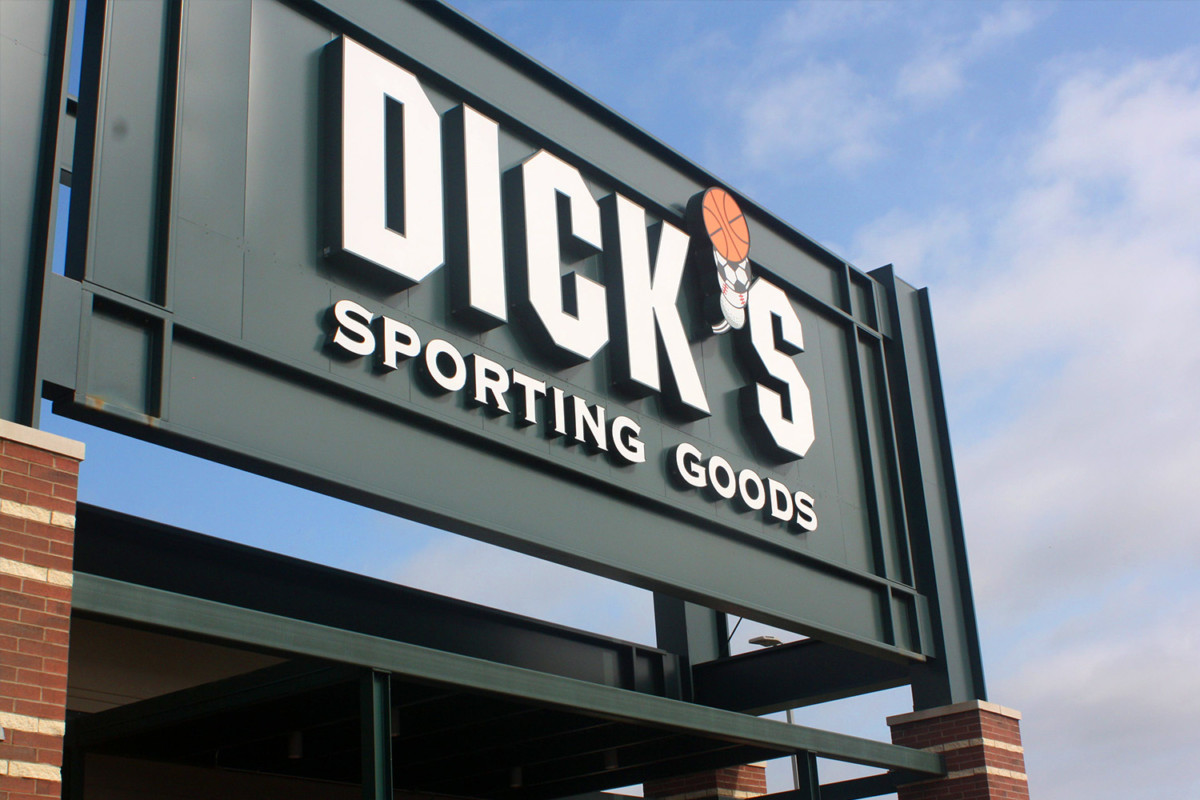 Maggie Gilroy-USA TODAY NETWORK
Dick's Sporting Goods reported $3.11 billion in second-quarter revenue, outpacing analysts' estimates of $3.07 billion.
Net sales fell 5% year-over-year but increased 38% from the same period in 2019 — which executive chairman Ed Stack attributes to higher sales during the pandemic and previous structural changes.
Comparable store sales declined 5.1%, while net income fell to $318.5 million, a 35.7% year-over-year decline from $495.5 million.
Dick's Sporting Goods raised its full-year guidance and now expects comparable store sales to decline 6% to 2%, rather than the previously estimated drop of 8% to 2%. 
Dick's Deals
Dick's Sporting Goods continues to jump on new business opportunities despite economic conditions. 
Earlier this month, the company entered an agreement with the defending WNBA champions Chicago Sky to become the team's official sporting goods retailer.
In July, the company launched an interactive experience with Roblox as kids return to school.
In May, Dick's brand CALIA launched its first-ever women's golf collection.
The company has more than 850 Dick's Sporting Goods, Golf Galaxy, Field & Stream, Public Lands, Warehouse Sale, and Going Going Gone! stores. It also operates Golf Galaxy Performance Center and Dick's House of Sport.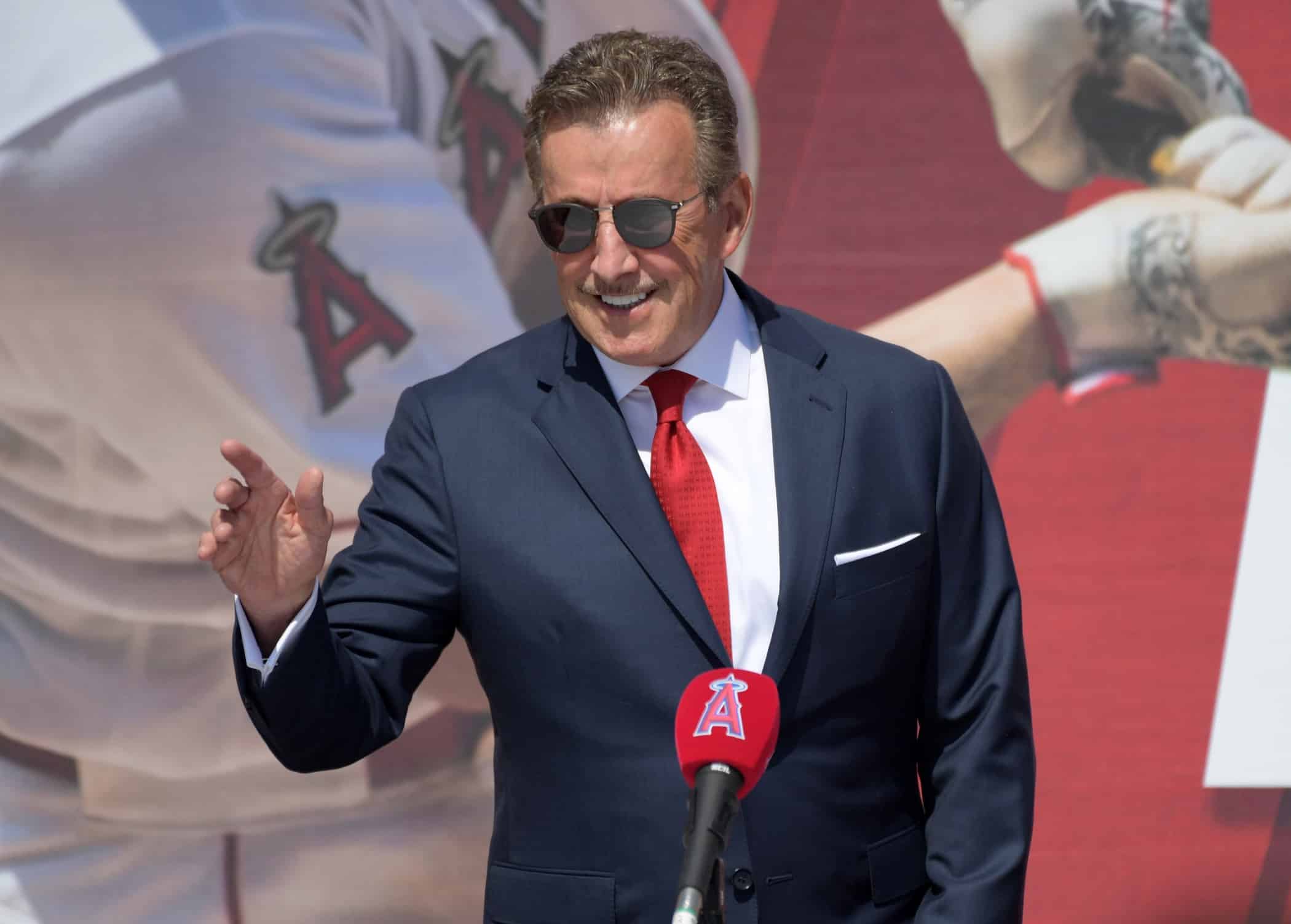 Kirby Lee/USA TODAY Sports
The Los Angeles Angels hired Galatioto Sports Partners to explore the sale of the franchise, owner Arte Moreno announced in a statement on Tuesday. 
Moreno purchased the team for $183.5 million in 2003, a year after the club won its only World Series title. The team was most recently valued at $2.2 billion, according to Forbes. 
With a top-10 MLB payroll of $179 million featuring three-time MVP Mike Trout and reigning AL MVP Shohei Ohtani, expectations for 2022 were high — until the Angels went on a franchise-record 14-game losing streak that ended in June. 
Moreno's $320 million deal to purchase Angel Stadium and the surrounding parking lot from the city of Anaheim fell apart amid a federal investigation.
The city council voted to terminate the sale in May, and mayor Harry Sidhu resigned amid accusations of bribery and obstruction of justice. 
The city was expected to refund $50 million to Moreno, plus as much as $5 million in transaction costs and potential legal fees.
Proposed legislation would allow California's Department of Housing and Community Development to block projects that violate state housing laws.
More on the Market
The Angels are the second MLB franchise actively looking for a sale or alternatives to its ownership makeup. 
In April, Washington Nationals managing principal owner Mark Lerner announced that the team would explore a sale. The bidding process is expected to conclude within the next several weeks and the team is expected to fetch between $2 billion and $3 billion.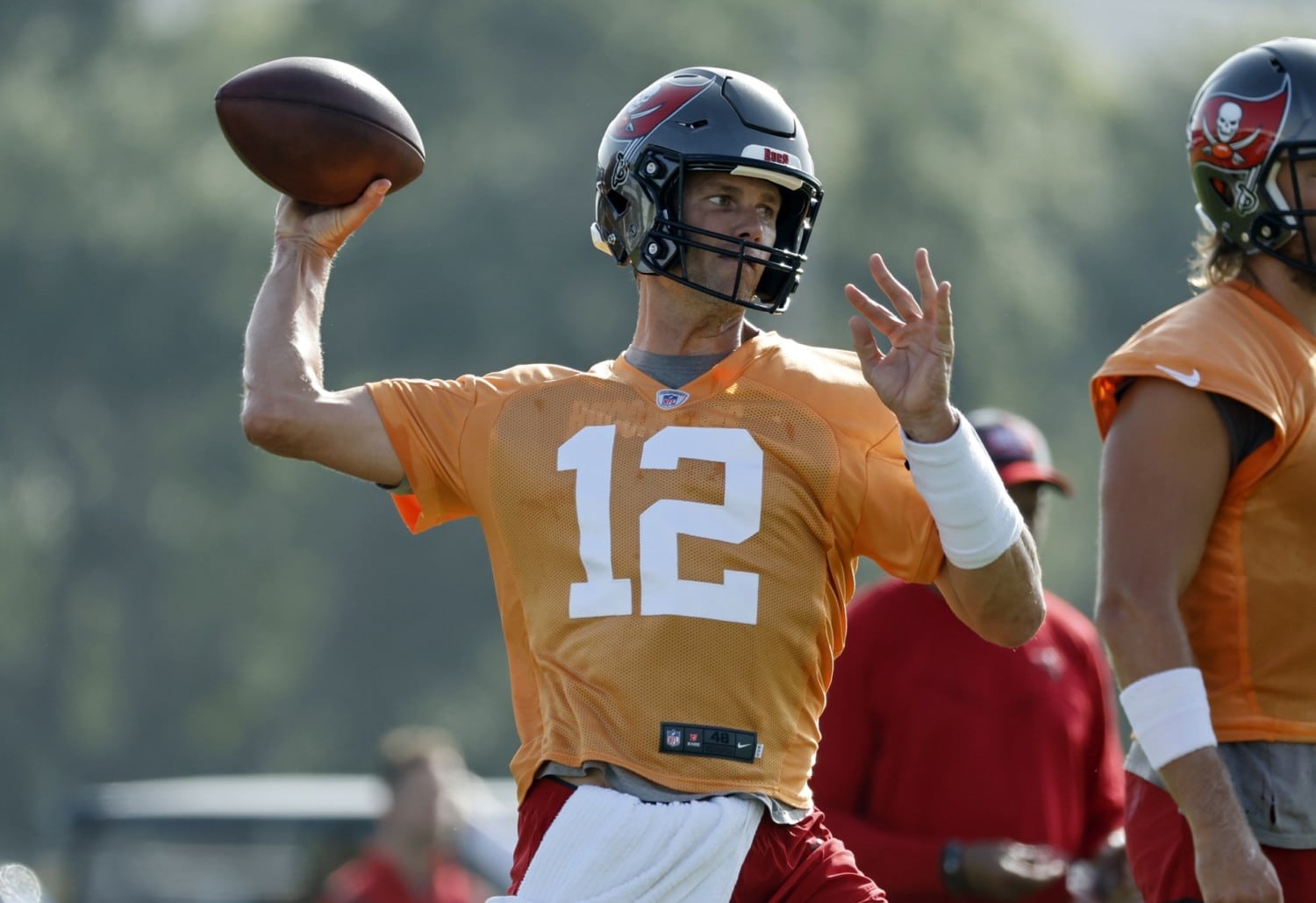 Kim Klement-USA TODAY Sports
Autograph is leaning into its co-founder's star power to move sports NFTs beyond the speculator's market.
The company announced Tuesday that it will release NFTs of Tom Brady that also provide access to a fan club and at least one event with the NFL legend.
The 2,500 NFTs, priced at $750 for release next month, will evolve visually over the NFL season, based on Brady's performance with the Tampa Bay Buccaneers.
Members will be able to access benefits from other Brady-associated brands, such as his nutrition and performance company TB12, BRADY Brand, and crypto company FTX, which has a major sponsorship deal with the quarterback.
Brady will be at a member event at the end of the NFL season in Tampa.
Nike Tops Among NFT Producers
While the NFT market has been most associated with specialized brands such as NBA Top Shot and Cryptopunks, mainstream brands have taken in huge sums from digital assets.
Nike tops the field, according to data from Dune, first spotted by NFT Gators, with $185.3 million in total revenue, followed by Dolce & Gabbana at $25.7 million in revenue. Adidas is fifth at $11 million. The two apparel brands dominate the secondary market, with Nike seeing $1.29 billion in activity and Adidas $175.7 million.
NBA Top Shot eclipsed $1 billion in total sales in May. The platform has cooled off from its torrid pace at the start of 2021, when it had $472.8 million in sales volume in the first quarter, compared to $136.1 million in Q1 2022.
Fox Sports is looking to

pair

Joy Taylor and Emmanuel Acho for a national FS1 afternoon show, sources told Front Office Sports.

ESPN will

air

the 2023 Division I women's basketball championship game on ABC for the first time on April 4.

Arcade1Up has announced the launch of NFL Blitz Legends —  a home arcade machine loaded with "NFL Blitz," "NFL Blitz '99," and "NFL Blitz 2000: Gold Edition."
(Note: All as of market close on 8/23/22)
The Chicago Sky face the New York Liberty on Tuesday night at the Barclays Center in Game 3 of a first-round playoff series. The series is tied 1-1.
How to Watch: 9 p.m. ET on ESPN
Betting Odds: Sky -7 || ML -285 || O/U 165.5
Pick: Expect the Liberty to compete for all four quarters. Take New York to cover.
Ready to rep your favorite newsletter? Refer your friends and colleagues to Front Office Sports and you could win FOS merchandise.
It's easy to spread the word. Copy and paste your unique link below and share it in an email or on your timeline.
Your custom referral link:
Or use these one-tap sharing methods:
Your referral count: [RH_TOTREF]