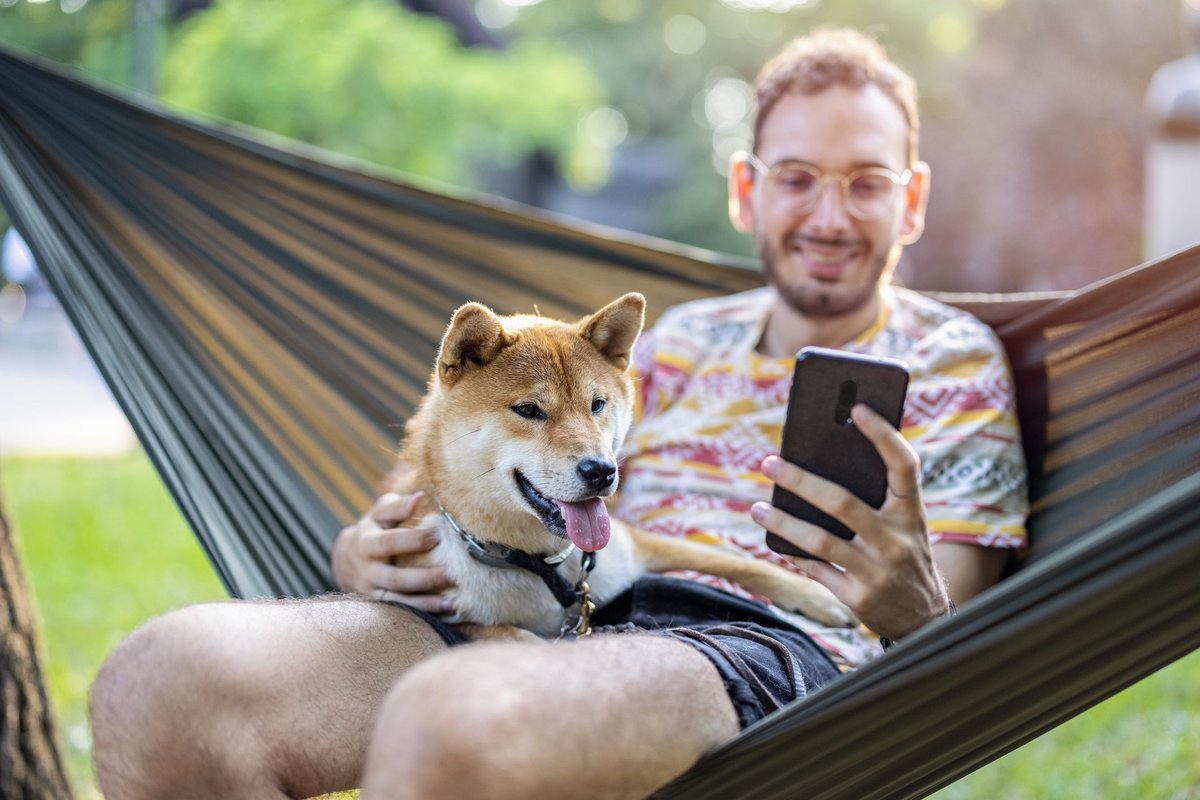 Image source: Getty Images
Elon Musk isn't helping less-wealthy investors by continuing to pump a high-risk crypto.
---
Key points
Dogecoin is down over 90% from its all-time high and many investors are underwater.
Elon Musk claims he continues to support Dogecoin because less wealthy people want him to.
However, some investors are pursuing a lawsuit that claims Musk pumped DOGE when it had no real value.
---
Dogecoin (DOGE) is many things to many people. Some see it as their golden ticket — a chance to win big and make their fortune. Others see it as a way to be part of a fun community. Elon Musk, billionaire and self-proclaimed Dogefather, has his own reasons. He originally said he liked Dogecoin because fate loves irony and the most ironic outcome would be for a joke crypto to become the currency of the future.
Now he says he's only supporting it because people who are less well-off have asked him to. In June, Musk told Bloomberg, "I just know a lot of people who are not that wealthy who, you know, have encouraged me to buy and support Dogecoin." Honestly? If you want to help people who aren't as wealthy as you are, give money to charity. Don't pump a high-risk investment.
The Musk effect
Several celebrities jumped on the DOGE bandwagon but none have been quite as dedicated as Musk, who's been tweeting about Dogecoin since 2019. DOGE's price reached its all-time high shortly before Musk appeared on Saturday Night Live last May. The pre-show frenzy drove its price to an unsustainable level. It has never recovered.
If you'd bought $500 worth of DOGE on May 6, 2021, it would be worth around $50 today. The token is down over 90% from its all-time high. And according to data from IntoTheBlock, just under half the people who currently own Dogecoin are underwater on their investments. That means their assets are worth less than they originally paid for them.
Other cryptos face similar price drops. But cryptos that were designed with a purpose in mind have a much better chance of eventual recovery. Unlike, say, Bitcoin (BTC) and Ethereum (ETH), Dogecoin doesn't have much in the way of utility. There are no guarantees, and even crypto giants have their own issues to overcome. All the same, it is hard to see how Dogecoin investors will ever recover their money, particularly as its price didn't follow many top cryptos that hit new highs last November.
A salutary tale
One high profile Dogecoin retail investor believes the good times will return. Nicknamed the SlumDoge Millionaire, Glauber Contessoto used his life savings of $188,000 to buy DOGE in February, 2021. He sold his Tesla and Uber stocks to buy the token. And he did so in part because of Musk's social media promotion.
Our top crypto play isn't a token – Here's why
We've found one company that's positioned itself perfectly as a long-term picks-and-shovels solution for the broader crypto market — Bitcoin, Dogecoin, and all the others. In fact, you've probably used this company's technology in the past few days, even if you've never had an account or even heard of the company before. That's how prevalent it's become.
Sign up today for Stock Advisor and get access to our exclusive report where you can get the full scoop on this company and its upside as a long-term investment. Learn more and get started today with a special new member discount.
In a matter of months, his holdings were worth almost $3 million. Contessoto became somewhat of a poster boy for the ordinary people who'd made it big with Dogecoin. He did interviews with the New York Times and other outlets, and told them he wasn't planning on selling. He didn't.
More recently, he said his holdings were worth around $230,000 and admitted he regretted not taking profits. "While I'm still up on my initial investment, what I do regret is not taking out some of the profit as cash," he wrote in a Newsweek article. "If I could go back in time, I probably would have taken out $1 million or $500,000." He remains hopeful DOGE will recover.
Other investors can't even say they've broken even. They feel betrayed by Musk. Some have mounted a $258 billion lawsuit against Musk and various of his companies. Originally tabled by one disgruntled investor, other investors have now joined the fray. The suit claims Dogecoin investors have lost over $80 billion and that Musk presented Dogecoin as a legitimate investment "when it has no value at all."
Does Dogecoin have a future?
Dogecoin has come a long way. Originally created as a joke, the token now has an $8 billion market cap and the Dogecoin Foundation is working hard to retroactively engineer a purpose for what was once a joke crypto. On the plus side, it is a recognized brand — more so than many other digital currencies, and the foundation has made some progress on several fronts.
Dogecoin could gain traction as a form of payment. The foundation is working to, for example, actually register its trademark, and push through necessary technological developments. But it faces stiff competition, not only from within the crypto world, but also from outside.
For example, the U.S. government is considering its own digital dollar. These so-called govcoins or central bank digital currencies (CBDCs) could threaten payment cryptos. CBDCs would go against a lot of the original ideology behind Bitcoin. But they'd also offer many of the benefits — low fees and speedy transactions — without the volatility and risk.
Musk loftily claims he continues to support Dogecoin for the people. But he's not helping the Dogecoin Foundation to actually build a future for the coin. It was originally said that one of his advisors, Jared Birchall, would represent Musk on the foundation's advisory board. But Musk tweeted that this is not the case, and neither he, nor Birchall have any connections to the organization.
If you only have a small amount of money to spare, don't gamble it on a high-risk crypto. Look for low-risk investments that can help you build wealth for the long term. It's one thing to buy crypto and hold a small amount as part of a balanced portfolio, but it's quite another to go all in on Dogecoin because Elon Musk tweeted about it.
Bottom line
Musk played a significant part in pushing the price of a token with no utility to unsustainable highs. It is possible that Dogecoin can recover, but it's unlikely. The whole industry now faces an uphill battle. Not only does Dogecoin have no strong foundations from which to fight, Musk isn't doing much to help it.
Sadly, it's the retail investors who got caught up in the frenzy created by a billionaire who will ultimately lose their hard-earned money. That's why Musk's I'm-doing-it-for-the-people message is both immoral and way off-key.