Cryptocurrency is a young booming trading industry capable of giving massive gains to traders, which has attracted an influx of attention and resources. It is prone to volatility which can either be suitable for your investment or harm your portfolio. The way people trade these days to make a profit from the market is using crypto trading bots. The more features a bot has, the more answers the bot has to the changing situation of the market, and it can accommodate as many people as possible with different experiences.
However, this has created a way for bad characters to scam people too. Today we review the Trality app, a crypto trading automation software used to create more bots. We will see if the app is a scam and how the features help or harm your investment. Read on to find out more about the Trality app.
Trality App at a Glance
| | |
| --- | --- |
| Type | Automated Robot |
| Minimum Deposit | Not Specified |
| Withdrawal Duration | Not stated |
| Win Rate | Not specified |
| Mobile App | No |
| Supported Cryptocurrencies | BTC, ETH, BNB, ADA, DOGE |
Trality Review: What is Trality?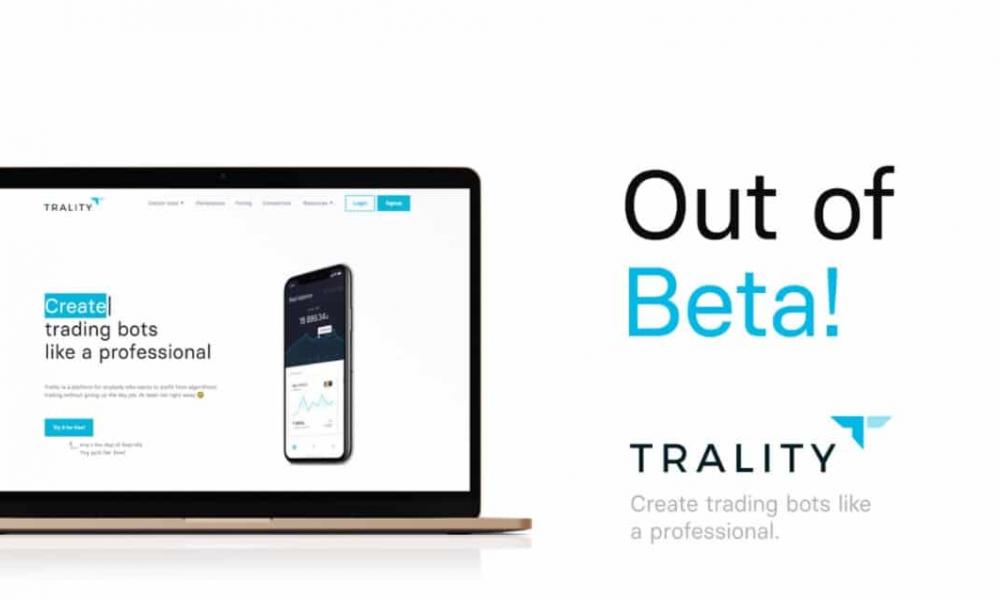 Trality claims to be an automation software that helps traders create trading bots and acts as a space for traders to interact with each other. This app doesn't work for every user as prior knowledge is required for making your bot. The platform states that it has two models for building a bot, the coder's mode, and the rule builder. Users need to have either coding experience or technical abilities to be able to use these models. The platform claims that it allows users to create automated scripts by putting together pre-set algorithms, but users tell a different story. The app's features as said by the creators help reduce professional and individual inequalities in the industry. However, it has been reported some of the features do not function as they are supposed to.
Trality: Legit or a Scam?
Trality, founded in 2018, has claimed that users can create their bots and connect to exchanges to help traders maximise their earning. However, new users have reported up to 80% loss while using this platform's services. The bot created by this service is not recorded to be profitable or help users get better at trading.
The platform works on a subscription-based system without providing adequate help to users in creating the bots. Once the fees are paid, the users are on their own. It has a different pricing model, all with limited access to the features offered by the platform. Users have reported losing money while using this platform's services.
It also claims to connect users, which the platform charges for, and the users connected to may not be of help. The customer care of the app can only be contacted by email, but no address is given. A security breach on the platform has also been reported, with users' data getting hacked on the forum. All these points to the platform being a scam, and we recommend users be cautious if they want to use this app.
Quality Features
Customer care
The app claims that it has provided all the help users will need when accessing the platform, from the help desk to customer care. However, the help desk doesn't offer solutions relating to creating a robot or how to use the bot to trade. The customer care that should be available 24/7 can only be contacted and there has been a report of users not getting a reply for weeks after the complaint has been lodged.
User experience
The platform claims to use algorithms that should make tasks more straightforward to be carried out on the platform. However, the algorithms respond slowly to commands making the platform glitch and frustrating to users. The platform claims that the app is for both experienced and new traders, whereas without prior coding or technical knowledge, users cannot use the app.
Profitability
With automation, any trader's profitability should increase whilst reducing the time the trader commits to the platform. Triality offers traders automation, but users still have to understand and analyse the market to make any trade. Users have not recorded any profitability using the platform to trade, and it does not reduce the workload users have to do even with the automatic robot provided.
Security
The security of the app is nothing to write home about. There is no encryption software in place, and hackers can easily steal your funds and data. The Trality platform claims it can connect to multiple exchange accounts without allowing withdrawal requests to be sent from the platform. However, funds can easily be stolen from your exchange accounts through this platform. Do not input any of your sensitive information on this app.
Demo trading
This is a way for users to get familiar with the platform and test how trading will be carried out. There has been a report that the platform charges money to use the demo feature on their app, and the data gotten from the demo is not helpful to the users when trading occurs.
Marketplace
The app stated that traders could connect on the platform and talk out ideas. Aside from the platform also charging for this feature, the trader you may be paired with may not offer any substantial help to you. Also, the trader may not provide the correct information, which can lead to loss while trading.
How to Create a Trality Account
Step 1: Registration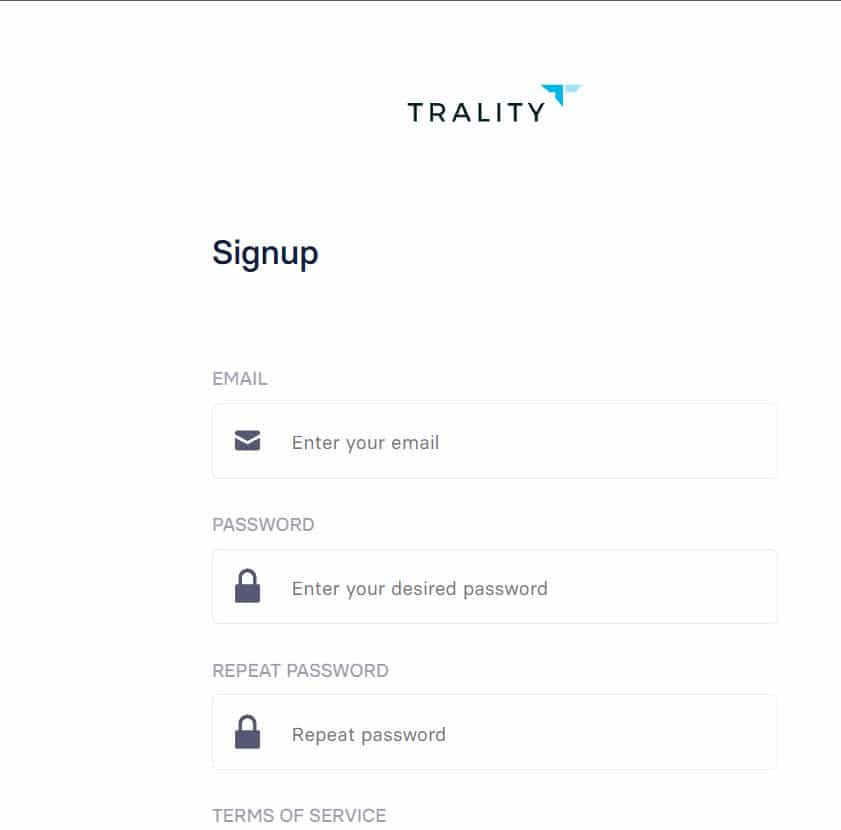 Getting an account on Trality is easy. To register, go to the official platform website and fill the registration form. Users are required to provide their emails and use a strong password. After the form has been submitted, a verification email is sent to the user, which helps verify the account, and users can log in to their account to start using the service.
 Step 2: Deposit Funds
The platform works on a subscription basis model rather than one time deposit. The app has a four-plan system using chess pieces names. The plans are pawn, rook, knight, and queen. The programs cost more than each other and have more features based on the plan chosen. The platform uses this as one of the means for earning profits from users.
Step 3: Demo trading
Demo trading is a way that crypto bots help users get familiar with the platform and help them test out different trading strategies they will try out on the app. The demo feature is a simulation of how the live trading platform will look like and uses historical data to allow users to test their processes. Trality offers a demo feature for users, but this is not the actual simulation of the live trading. The historical data used on this platform is reportedly gotten from scam artists used to manipulate traders.
Step 4: Live Trading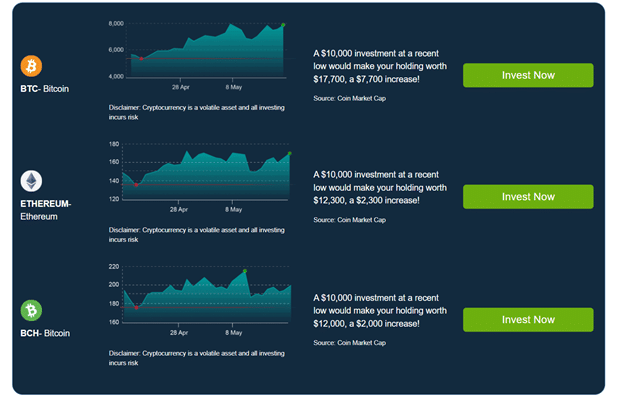 Users can trade on this platform once they are confident that they are familiar with the platform. Live trading involves activating the bot and using the strategies obtained from using the demo. Users have reported a lot of loss as the information acquired from the demo is inaccurate and doesn't help improve the earning potentials of the users.
Trality – Why Not To Choose This Bitcoin Robot?
Ease of use
Trality app is not easy to use for both new and experienced traders. Aside from the fact that traders have to possess prior knowledge, the user interface is cramped, and there are a lot of complex terminologies used to convey information. Many users have reported being confused about what to do or how to do it on this app.
Reputation
Trality seems to have gained a reputation online for being hard to use, and it doesn't guarantee profits. Having been in operations for over three years now, the platform does not have a good reputation among users. Users have claimed not to have made profits from trading on this platform.
Backtesting
This is one of the unique features the app offers to users as they create their bots. Backtesting is testing trading strategies against historical data and manipulating it to make a profit from the market. The platform does offer to backtest, but the historical data used by the robot is of unknown backgrounds, and strategies are not easy to change on this platform.
Withdrawal
Most crypto bots process withdrawal requests within 48 hours after the request was submitted. Trality doesn't not state when users can get their withdrawn money from the platform. There have been claims that they do not pay, and the few times they have paid, users have to wait for months before receiving their payments.
| | |
| --- | --- |
| Pros | Cons |
|  Bot creations from scratch |  Future trading not available |
|  Always available for trading |  No mobile app |
| |  A limited number of exchanges available |
| |  No copy trading |
| |  Not easy to contact customer care |
Best Alternative of Trality
Bitcoin Loophole
Bitcoin Loophole is an auto trading tool that allows users to profit by using a trading bot to predict profitable trade from the market. The platform uses algorithms to help evaluate a range of market signals, trading charts, tactics, and pattern recognition. It uses the information gotten to trade for you. Getting an account is easy, and all that is needed to deal is a deposit. Set your trading parameters and watch the bot make money for you automatically.
Which countries is Trality in?
Canada: Bitcoin robot services are now offered to Canadian traders for free through Trality. All that is required to make use of these services is creating an account and the commencement of service.
United States: Trality is a robot that is available in the United States. Traders can start by simply registering on the robot's official website and then trade with the robot.
United Kingdom: Traders in the UK can use the Trality platform to trade Bitcoin and other cryptocurrencies. In just four simple steps, you can get started.
Germany: The Trality app is available in several countries, with Germany being one of those countries. The user interface is straightforward, making it simple to access all of the site's functions.
Spain: Trality offers its services to investors in Spain, providing them with an easy-to-navigate user interface and a simple-to-use platform.
France: French traders are also able to take advantage of the services provided by Trality. If you want to get started right away, you can quickly register on the platform's official website by entering the necessary information.
Turkey: People in Turkey now can sign up for a Trality account and use the robot's features, as the site now allows them to do so.
How Much Money Can I Make Using Trality?
There is no guarantee of how much money or that you can make any money from trading on this platform. The app offers no proof of users earning money, nor are there any promises on how effective their service is in trading. DO not count on making money trading on this platform.
Why Should I Use a Bitcoin Loophole Instead of Trality?
Ease of Use
Trading in the cryptocurrency markets is made simple using cryptocurrency trading robots, even for the most inexperienced traders. It states that Bitcoin and other digital assets transactions take only a few minutes to complete, making it relatively hassle-free. The registration and verification processes are quick and straightforward, and the demo account allows customers to practice before making real-money trades. In general, this robot's interface is very user-friendly, with users able to control risk management settings and transactions with a single button press.
Fees
According to our investigation, the platform makes money by charging a tiny commission on the profits earned by their trades. This means that the platform's profit when traders make profitable transactions. It's worth noting that the $250 deposit is used as trading money rather than to cover the trading robot's cost. For the time being, it is available to users for free.
Withdrawal Process
The simplicity with which a trading platform's withdrawal process can be completed is a good indicator of the platform's validity and professionalism. Profits may be quickly withdrawn from the site, which is reassuring. Users have had no problems linking their bank accounts to Bitcoin Loophole and withdrawing funds daily.
User-friendly interface
Fortunately, you do not need to be a computer programmer or a seasoned trader to reap the benefits of Bitcoin Loophole. This software has been specifically created to include features that are simple enough for complete beginners to use.
Is Trality Right for Me?
No, Trality is not suitable for you as a new and inexperienced trader. Firstly, the platform requires that you have technical experience before using the platform. The platform also offers limited features unless users pay the subscription money. Lastly, there is no proof you will earn from using this platform for trading.  Rather Use Bitcoin Loophole as it is a suitable option for trading. Bitcoin Loophole allows you to trade profitably without having any prior experience and gives full access to the features available on the app.
Worthy Tips for Beginners to Make Positive Returns Using Bitcoin
Learn the fundamentals of cryptocurrency trading
Keep in mind that understanding the foundations of trading will require time and effort. Even if you decide to trade using bitcoin robots as your platform, you'll need to learn some basic terms to get started and understand what you're doing. Fortunately, most bitcoin robots include most of the information you'll need to get started, so you shouldn't have any problems.
Learn more about your asset
Gaining a better understanding of your favoured asset allows you to devise more effective trading methods based on how it has performed throughout time. Insufficient knowledge about the asset you're trading, on the other hand, can expose you to higher trading risks, putting your investment in danger of loss.
Only invest money you can afford to lose
New traders frequently make the error of making massive first deposits in the hopes of achieving more significant profits afterwards. Higher investment quantities can result in higher earnings, but they can also raise the risk of losing your investment money. Beginners should start with less cash and progressively grow their investment over time to be as secure as possible while learning the foundations of trading.
Take your time
Although the bitcoin market is becoming more competitive by the day, this does not mean you should rush into your trades. Before you start trading, take the time to think about your alternatives, goals, and dangers. This is the key to trading success. Many people make financial decisions in haste, and it is in this area where they make the most of their errors.
Why are Bitcoin Robots Profitable?
Timing
Bitcoin bots overcome the efficiency of manual cryptocurrency trading, as bitcoin bots are software programs that buy and sell cryptocurrency significantly faster than humans can. If you use a trading bot, you may want to use a trading indicator to help you place more accurate market orders on stock exchanges.
Efficiency
The capacity of bots to run nonstop and regularly execute transactions based on specific indicators distinguishes them from humans. Bots surpass humans by a wide amount in this area. When dealing with cryptocurrencies, maintaining trading discipline can be tricky; as a result, using a trading bot reduces the risk of trading based on emotions.
Possible Risks when Trading with Trality
Without proper technical skills, users can mess up when creating a bot that reads trades wrong and carries out losing trades. The cryptocurrency market is highly volatile, and without the proper strategy, users will suffer a loss. Trality does not offer a way for the bots to curb losses while trading and the demo feature produces false information, which leads to loss.
Does Trality Have an App?
Yes, Trality has a web application for which users can access the platform. There is no mobile application available yet for this robot; however, a mobile phone browser can be used to access the platform and trade on it.
Has Trality Been Featured on the Media or Endorsed by a Celebrity?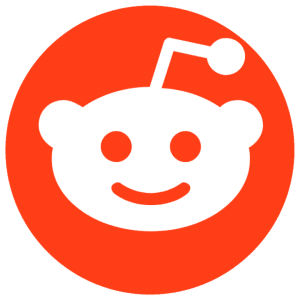 Trality Reddit
Several Reddit posts claimed that several celebrities endorsed Trality. None of them, however, could provide concrete proof to support their claims.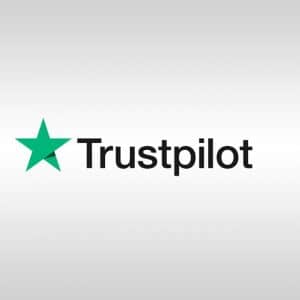 Trality Trustpilot
Trality has some trust pilot reviews, most of which are mixed. The robot, however, received some positive reviews, which the Trality team may have engineered. The reviewers' feedback shows that the app should not be traded on.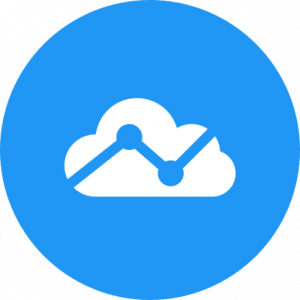 Trality TradingView
There has been online chatter that trading view has endorsed the platform, and it's listed on their website. However, we found no proof of this, and it seems the rumours are false.
Trality Review: Our Conclusion
Trality has claimed to have features that help all traders, but upon review, it was discovered that the platform only has features that allow it to scam users, and it provides no proof that users can earn from using the platform. Technical skills are needed to use the platform, and the app works on subscription, which doesn't allow total access to all the app's features, and customer care is hard to reach. It is recommended that this app should not be used for trading by anyone.
However, we will recommend Bitcoin Loophole as the best option to trade with. The platform is legit with great customer support, no experience needed, and promises profits with proof to support their claims.
Top 3 Alternative Bitcoin Robots:
ALSO READ:
FAQs
Is Trality Legit or a Scam?
How Quick Can I Make Money On Trality?
How Many Trades Can I Make Daily with Trality?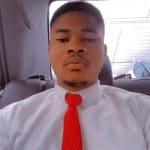 About James Diko
PRO INVESTOR
James Diko is a content writer/editor and also a Crypto enthusiast with years of experience as an investor/trader in the crypto market. James believes Cryptocurrency is the future of the Fintech industry, and it is his passion to enlighten people about it. As a result, James has written articles on many aspects of the Cryptoverse through thorough research and analysis, reviewing different trading platforms including crypto trading, forex, and stock trading. Now, James writes honest reviews about trading platforms and automated trading tools to guide inexperienced traders and help intending users make good choices.