Want to jump straight to the answer? You Need Ethereum to buy non-fungible tokens (NFTs), which you can get today on Gemini.
Without a doubt, 2021 has been the year of non-fungible tokens (NFTs). Tens of billions of dollars have been transacted in the NFT space, and the number is increasing every day. Bored Ape Yacht Club (BAYC) is one of these projects. The project quickly gained popularity and is one of the most popular NFT projects to date. The project combines aspects of community, exclusivity and social capital to create an enticing and prominent NFT project. 
What Is Bored Ape Yacht Club (BAYC)?
An NFT is essentially a way to represent ownership of digital goods on the blockchain. In the case of BAYC, the digital goods being represented are photos. Each photo has a unique address that is stored on the blockchain. The NFT's owner has a wallet that is associated with this unique address. This allows BAYC holders to verify ownership. 
BAYC is an NFT project of 10,000 unique photos. Each is a headshot of an ape, but each NFT has defining characteristics that make it unique and define its rarity. Each ape's clothes, background and eyes, among features, determine its overall rarity. The rarer the ape, the more it sells for. This is a common practice among NFT projects, giving each holder a distinctly unique NFT.
The art for BAYC is cartoonish apes with pronounced features and outlandish characteristics. Some think the art is childish, while others say it belongs in the Louvre. Either way, the apes are a status symbol to many in the blockchain community. 
While each ape is unique, some have characteristics that raise the rarity and price. Some of the most sought-after characteristics are laser eyes, solid gold fur and a king's crown. There are far fewer NFTs with these traits than others. For example, out of the 10,000 NFTs in existence, only 46 boast solid gold fur. The cheapest ape with gold fur goes for more than $2 million, while cheaper apes sell for around $300,000. While all BAYC NFTs are extremely expensive, some have rare features that make them even more expensive. 
Brief History of Bored Ape Yacht Club (BAYC)
BAYC was launched on April 23. Users were given vouchers for the NFTs and did not get to see the art initially. Because of this, the project did not receive much attention and did not sell out. However, when the art was given out and users saw their NFTs for the first time, the project quickly sold out. 
Each ape was bought for 0.08 Ether (ETH), which at the time was less than $200. With the highest sale coming in at $3.4 million in October, it's fair to say the seller made a decent return on investment. 
An anonymous Yuga Labs team is behind BAYC. However, the creators regularly engage with the community and any inklings of malicious intent are long gone.
BAYC has attracted celebrity attention, with big names investing in and bringing attention to the project. Famous BAYC owners include billionaire entrepreneur Mark Cuban, Steph Curry, rappers Post Malone and Lil Baby and former National Basketball Association star Shaquille O'Neal. If you want to see the full list, make sure to check out our post on celebrities who own BAYC NFTs. 
Perks of Holding Bored Ape Yacht Club (BAYC)
The main perk of holding a BAYC NFT is the social status associated with the project. A Twitter profile picture of an ape is a symbol of wealth and crypto savvy. If you own an ape, you not only have enough money to purchase one, you also join the ranks of famous celebrities. 
In addition to the social status, the community is another incentive to purchase a BAYC NFT. A recent meetup in New York City saw a yacht party, media attention and a performance from fellow BAYC holder Lil Baby. Needless to say, the event was an extravagant flex on the crypto world.
Apart from status and exclusivity, some invest in BAYC with the hopes of making a profit. As BAYC becomes more and more popular, the floor price, or minimum price an NFT is listed for, increases. Because of this, investors will purchase apes with the intention of selling them for a profit in the future. 
There is also a digital board created by BAYC called "the bathroom." The bathroom is a digital drawing board, where ape owners can draw anything they want. While this is not a huge perk, it is still a sign of exclusivity.
How To Buy Bored Ape Yacht Club (BAYC)
Now that you understand the basics of BAYC, you may be interested in purchasing an NFT for yourself. If you have enough capital, it is a fairly straightforward process. 
Open an online account

BAYC is hosted on the Ethereum chain.  Because of this, the first step in acquiring an ape is to purchase Ethereum. To do this, open an account on a trading platform. While there are a variety to choose from, Gemini Trust Co., Coinbase Global Inc. (NASDAQ: COIN), Webull Financial LLC and eToro are the best because of their security, ease of use and low fees.

Once you have an account on one of these platforms, fund it and purchase ETH. However, you will need a place to store your ETH and NFTs. 

Buy or download a crypto wallet.

You will need a cryptocurrency wallet to both purchase and store an NFT. MetaMask is the most common software wallet to use with OpenSea — the marketplace most investors buy and sell NFTs on. You can download OpenSea on Google Chrome and add it as an extension for ease of use.

Send ETH to Metamask.

Once you have ETH on a trading platform, you have to send it over to your wallet. To do this, you have to locate your Metamask wallet address. This is a string of 64 letters and numbers and can be found in your wallet. Copy this address and paste it into the "Send" feature on your trading platform. Enter in the amount to send and execute the trade.

Ethereum is slower and more expensive than usual at the moment. Because of this, it may take up to 30 minutes and hundreds in gas fees for your ETH to arrive in your wallet. However, these fees are low when compared to the price of an ape.

If you see that transaction fees are high, you can wait for a more optimal time to send your Ether to your wallet. A decent price to spend on a transaction fee is around $10, and you can usually get a better price at night or on the weekends.

Make your purchase.

Once you have ETH in a wallet, head to OpenSea. This is an NFT platform that houses BAYC. Connect your wallet and locate the NFT you would like to purchase. If it has a "buy now" price, you can purchase it right then. If it has a bid, you can also bid on the ape and wait for the seller to accept. Once the trade has executed, the NFT will be stored in your wallet.
Best Crypto Wallets For NFTs
Best Hardware Wallet: Ledger
Hardware wallets are physical devices that store the private keys needed to send crypto. If the physical device is not present, the funds inside the wallet are locked. Hardware wallets are often regarded as the safest way to store crypto and NFTs.
Ledger is a brand of hardware wallet that supports all Ethereum-based NFTs. It offers Nano S and Nano X models. The Nano S offers rudimentary features, while the Nano X supports ease of use with Bluetooth connectivity and a larger screen.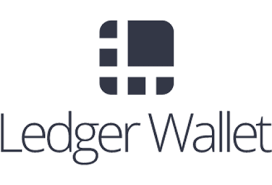 buy now securely through Ledger Hardware Wallet's website
1 Minute Review
Launched in 2014, Ledger has transformed into a fast-paced, growing company developing infrastructure and security solutions for cryptocurrencies as well as blockchain applications for companies and individuals. Born in Paris, the company has since expanded to more than 130 employees in France and San Francisco.
With 1,500,000 Ledger wallets already sold in 165 countries, the company aims at securing the new disruptive class of crypto assets. Ledger has developed a distinctive operating system called BOLOS, which it integrates to a secure chip for its line of wallets. So far, Ledger takes pride in being the only market player to provide this technology.
Best For
ERC-20 tokens
All experience levels
Pros
Easy to set up and use
Supports more than 1,500 different digital assets
Tamper proof
Portable
Long-lasting battery
Bluetooth connectivity features
Best Software Wallet: MetaMask
Software wallets store private keys online. While this is not as safe, MetaMask is a software wallet that takes extra steps to ensure security of funds.
MetaMask encrypts all information on its servers. All information is accessed through a password, which can also have two-factor authentication. You can also attach a hardware wallet to your MetaMask to make your trades efficient and safe.
BZ
Bonus Section:
Keep an eye on celebrities who purchase BAYC NFTs. This will bring attention to the project and could raise the floor price.
Current Crypto Prices
The fourth quarter of 2021 was extremely volatile for crypto. Major tokens hit all-time highs but fell dramatically in the following weeks as activity slowed during the holiday season.
Many believe that the first few months of 2022 will be vital in determining the future of crypto. They say the world is on the cusp on major adoption, but one more surge may be needed for that to happen.
Is it Worth Getting a Bored Ape Yacht Club (BAYC)?
BAYC is an extremely speculative project. While prices have risen dramatically in the past several months, they could crash at any moment. Most of the apes' value comes from the exclusivity and media attention. It is probably not a good idea to put your life savings into an ape, but if you have the money available and are willing to risk it, an ape may be worth acquiring. 
Benzinga crafted a specific methodology to rank cryptocurrency exchanges and tools. We prioritized platforms based on offerings, pricing and promotions, customer service, mobile app, user experience and benefits, and security. To see a comprehensive breakdown of our methodology, please visit see our Cryptocurrency Methodology page.