Just over two months ago Bitcoin saw its value reach a peak of nearly $69,000. In the months preceding, celebrities and politicians, including the likes of NFL quarterback Aaron Rodgers and New York City Mayor Eric Adams, have announced they would take their salaries in Bitcoin. Today, these individuals face what could amount to a 46 percent loss.
The value of Bitcoin currently stands at just under $37,000, but earlier on Monday, it saw its value slip to under $33,000—the lowest its value has dropped since July 2021. Other prominent cryptocurrencies have seen their value decline too, with Ethereum, the second most valuable crypto, also dropping to a six-month low of under $2,200.
Volatility within the crypto market has been an ongoing concern for investors. However, with more companies moving to accept cryptocurrency salary offerings, questions have been raised about where these individuals may financially stand in the long run as they seek to recover from the dip while continuing to receive Bitcoin payments at a lower value.
"People that are in it for the long run actually may say, 'Hey, this is beneficial to me. The value of what I get today is going to be higher in six months,'" Loni Mahanta, an economics fellow with the Brookings Institution who focuses on tech policy and emerging tech, told Newsweek.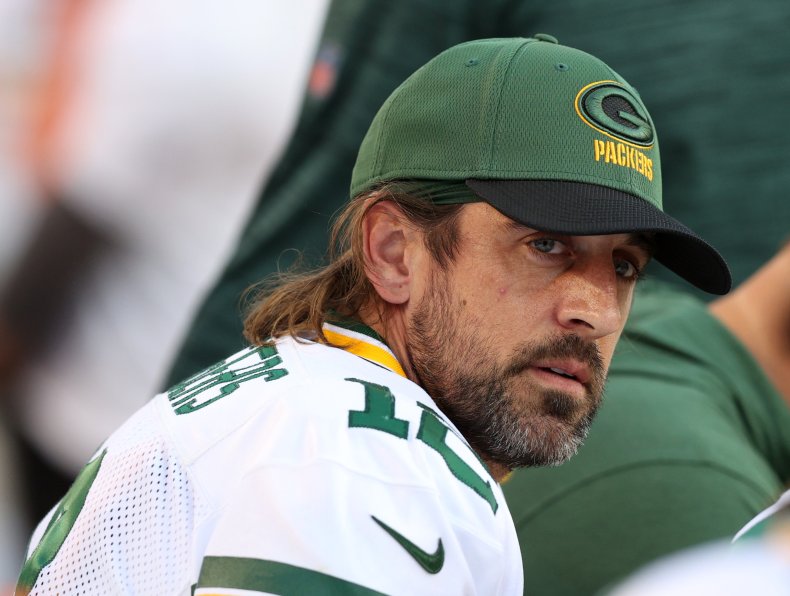 However, she added that those who are maybe not planning to hold the currency for long or do not have as flexible of a budget as a wealthy celebrity or politician may be more impacted by the dip.
"For those who were receiving their earnings three months ago, six months ago, and have now faced this crash, they're still paying taxes on that much higher value," she said. "They get taxed at that higher amount, regardless of the volatility of the up and down. And so, I think a question for the policymakers and anybody that's sort of receiving their compensation in Bitcoin is: Do they fully understand the tax implications?"
Like when someone elects to receive their payments in company stock options, Mahanta says when they elect to be paid in Bitcoin, they're betting on receiving some kind of financial returns as the value grows. However, cryptocurrency is not necessarily being guided by company objectives and comes with a greater number of unknowns, she said.
For those who are working abroad and want to avoid foreign transaction fees, Bitcoin may make sense as a form of payment, Mahanta said. But she stresses that employees who follow the examples of Rodgers or Adams understand the tax implications as they delve into the emerging practice of cryptocurrency salary payments.