If you are not living under a rock, you already know that non-fungible tokens (NFTs) have exploded in popularity of late, thanks to their unique features. NFTs are also gaining a foothold in the sports sector and are becoming increasingly popular among athletes.
NFTs are cryptographic tokens, developed on the blockchain platform, that represent unique assets. NFTs can either be tokenised versions of real-world assets or can be entirely digital.
In this article, we will look at how NFTs are gaining popularity in the sports world.
Tom Brady gets in on NFT craze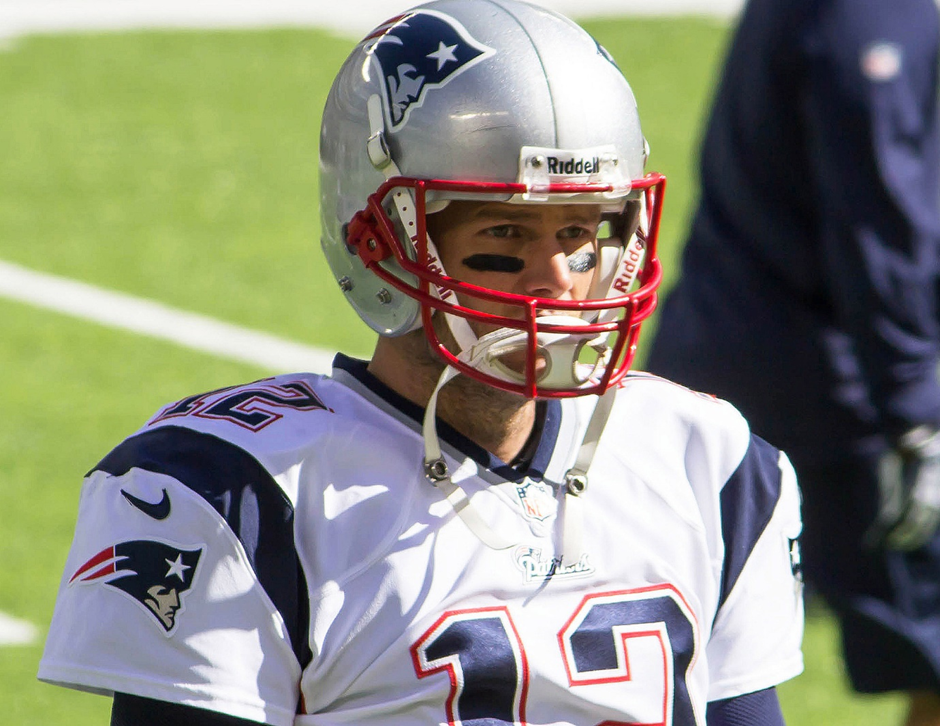 © Jwong526 | Megapixl.com
National Football League (NFL) superstar Tom Brady declared his retirement from the sport last week. After dedicating two decades to football, the NFL star intends to focus on his NFT platform Autograph .
Widely regarded as the best player in NFL history, Brady has a truly inspiring career. In a career spanning over two decades, Brady won six Super Bowls with the New England Patriots before joining the Tampa Bay Buccaneers and won his seventh in 2021.
Furthermore, last June, Brady and his wife Gisele Bündchen invested in the cryptocurrency exchange FTX Trading as brand ambassadors. After only two years in business, FTX Trading has established itself as one of the world's biggest crypto exchanges. 
Tom Brady's NFT platform "Autograph" delivers unique digital collections and experiences from the biggest names in culture, entertainment, and sports. Moreover, Autograph assists celebrity athletes and entertainers seeking a personal presence in the tremendously noisy NFT world. 
In addition, Autograph established a dominance in the sports world. Autograph formed a deal with DraftKings in July. DraftKings is a sports betting and daily fantasy sports company in the United States.
Autograph has officially licensed NFTs for the horror series Saw, Slam Magazine and The Weekend, in addition to the sporting world.
Furthermore, Autograph is mainly using the Polygon blockchain to serve its NFTs. Polygon leverages Ethereum's infrastructure but consumes far lesser energy for each transaction, which is crucial to the celebrities that own the blockchain.
Recent Article: Don't ask Kanye West about NFTs. But is he anti-crypto?
Which other athletes have ventured into the world of NFTs?
Lionel Messi 
Lionel Messi is largely recognised as the best player in the international football. In 2021, he released his own NFT crypto art collection, designed with his image by digital artist BossLogic.
The collection is known as the "Messiverse". Messi's NFT collection contains 'The King Piece', 'Worth the Weight' and 'Man from the Future.'
Naomi Osaka 
Last year, tennis sensation Naomi Osaka teamed up with Tom Brady's NFT platform Autograph to offer a variety of blockchain-backed preseason passes.
Osaka's NFTs are available in various levels like Ruby Premier, Carbon Premier, Sapphire Premier, Platinum Premier and Emerald Premier with different prices and uniqueness.
Along with Tiger Woods, Tom Brady, and Derek Jeter, Osaka has also joined Autograph's advisory board in a bid to offer new ways for fans to engage with athletes.
LeBron James
Last year, Warner Bros. gave away free NFTs featuring LeBron James and the rest of the Tune Squad for the premiere of 'Space Jam: A New Legacy'.
However, a total of 91,000 limited-edition tokens featuring the Los Angeles Lakers superstar and various characters like Tweety Bird, Bugs Bunny, Lola Bunny were also produced.
Recent Article: Animoca Brands: The Company Who Jumped on NFTs Early
Final thoughts
The popularity of NFTs is steadily rising among athletes. In terms of sales, NFTs had a spectacular year in 2021. The involvement of athletes like Tom Brady, LeBron James and Naomi Osaka is likely to further fire up the NFT market. 
Recent Article: 5 NFT cryptos to watch in February 2022