There was a time when getting paid in Bitcoin was a revolutionary concept.
Today, however, more and more people — and places — are accepting both Bitcoin and other forms of cryptocurrency, leading experts to believe that this once-innovative (and controversial) method of payment would become just as common as the USD, the EUR, and the GBP.
CNBC reports that the first-ever Bitcoin was mined on January 3, 2009. And though the outlet reports that the market is extremely volatile — and the cryptocurrency is subject to bans from China, periodically — even the wealthiest of the wealthy want to be paid in Bitcoin. In 2021, Morgan Stanley made the coveted crypto-coin available to its wealthy investors for the first time in history.
Naturally, this also means celebrities, themselves, want to be paid in Bitcoin. Whether they're in hip-hop, pop, or playing on the basketball court, celebrities love them some cryptocurrency — and who can blame them? Even in the most volatile of markets, Bitcoin is proving to provide a great return on investment. Though it's nowhere near its all-time high of over $65,000 (per Statista), it still can command more than $35,000 per coin…and only promises to go up from here.
These 10 celebrities are joining — or have already joined — the Bitcoin revolution.
50 Cent
In 2014, MarketWatch reported that Curtis "50 Cent" Jackson made history when he got paid in Bitcoin for his album. At the time, the outlet reported that the "Get Rich or Die Tryin'" rapper collected a total of 700 Bitcoins. As of this writing, one Bitcoin is worth about $38,000, which means that if Fif held on to those crypto coins, he would have more than $27 million today.
Mel B
The former Spice Girl made history when, according to Coindesk, she became the first British artist in history to get paid in Bitcoin. She partnered with the now-defunct Cloud Hashing to accept the then-revolutionary cryptocurrency for her new single.
"I love how new technology makes our lives easier, and to me that's exciting. Bitcoin unites my fans around the world using one currency. They can just pay using bitcoins!" she said in a statement at the time.
Money Man
As AfroTech previously reported, Money Man — once a Cash Money signee — was the first rapper in history to get paid in Bitcoin. He received his album advance from the EMPIRE label, and the label's CEO, Ghazi, believed that Money Man's deal was the first of many deals of its kind.
"I was with Money Man one day and I said bro, I think we could break the Internet if we did your advance all in crypto," he said. "And he said, Let's do it. It wasn't about making a whole bunch of money. Money Man makes plenty of money. It was about the shift in culture."
Russell Okung
In May 2019, NFL star Russell Okung tweeted that he wanted to be paid in Bitcoin. Then, he made history as the first NFL player to ever accomplish the feat.
Pay me in Bitcoin.

— OKUNG (@RussellOkung) May 14, 2019
Just a few months later, AfroTech confirmed that Okung was converting half of his NFL salary into Bitcoin, and needless to say, it's working out quite well for him.
Saquon Barkley
Not to be outdone by his NFL colleagues, Saquon Barkley also revealed that he would be converting all his money received from endorsements and marketing deals into Bitcoin using Stripe, CNBC reported in 2021.
"We're seeing inflation and we're learning you can't save wealth. That's why I am going to be taking my marketing money in bitcoin," he said on the "The Best Business Show."
https://twitter.com/APompliano/status/1415354090645827590?s=20&t=K6nB3_GlpnOkwvTinEyE7Q
Odell Beckham Jr.
In November 2021, AfroTech reported that Odell Beckham Jr. was going to receive his new salary in Bitcoin.
"In a partnership deal with Cash App, Odell Beckham Jr. announced that he would receive his $4.25 million salary for the 2021-2022 NFL season in Bitcoin," we said at the time.
Francis Ngannou
Francis Ngannou is the first UFC fighter to team up with CashApp to educate the masses about Bitcoin. As AfroTech first reported back in January 2022, he's the current reigning UFC Heavyweight Champion who is known on record for being the hardest puncher in the world. And in the same announcement, he revealed that he was taking half of his UFC 270 purse in the coveted crypto coin.
I believe bitcoin can empower people everywhere. So I'm excited to partner w/ @CashApp to take half my #UFC270 purse in bitcoin. I want to make bitcoin more accessible to my fans, so I'm giving out $300K in bitcoin! Follow @CashApp + drop your $cashtag w/ #PaidInBitcoin pic.twitter.com/8JEvJ1UYu1

— Francis Ngannou (@francis_ngannou) January 18, 2022
Klay Thompson
In Jan. 2022, Klay Thompson announced that thanks to a partnership with CashApp, he'd be getting his NBA salary paid in Bitcoin.
https://twitter.com/KlayThompson/status/1480620041309589505?s=20&t=DmIeRZ_Kr_s-Nlm6zv7-qw
Andre Iguodala
As AfroTech previously reported, Andre Iguodala announced that he'd struck up a similar deal as Thompson, with CashApp, to receive part of his NBA salary in Bitcoin.
Cade Cunningham
In August 2021, Forbes reported that Cade Cunningham — the No. 1 pick in the NBA 2021 draft — was receiving his signing bonus in Bitcoin thanks to a partnership he'd struck up with BlockFi at the time.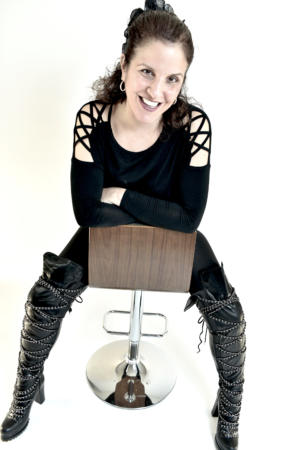 Bernadette Giacomazzo is a NYC-based editor, writer, photographer, and publicist with a career spanning more than two decades in the entertainment industry. Her work has been featured in People, Teen Vogue, BET, HipHopDX, XXL Magazine, The Source, Vibe, The Los Angeles Times, and more. She is also the author of The Uprising Series and is the CEO of G-Force Marketing & Publicity, which has been featured in The Hollywood Reporter and has obtained film, television, radio, and print placements for blue-chip clients all over the world. She will release "In Living Color: A Cultural History" on Rowman & Littlefield Press in April 2022, and "The Golden Girls: A Cultural History" on Rowman & Littlefield Press in October 2022.