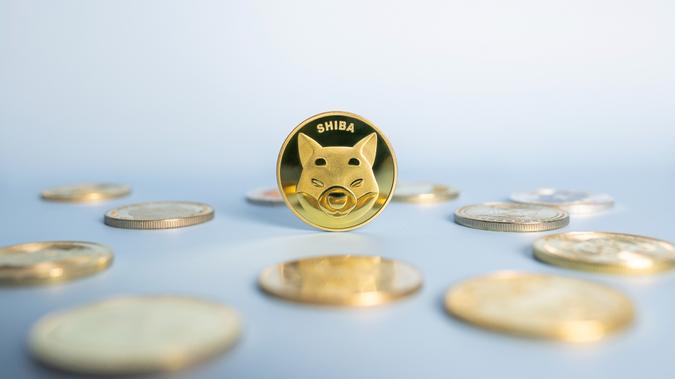 salarko / Getty Images
The cryptocurrency market has notoriously wide price swings, and as of Mar. 2022, many cryptocurrencies are down more than 50% from their recent all-time highs. While in some cases this may represent a buying opportunity, the unfortunate truth is that some of these cryptos seem unlikely to come back.
See: Top 4 Cryptocurrencies To Consider Buying in March
Learn: What Is the Crypto Fear and Greed Index?
Although there's no accounting for investors pushing up the price of an unworthy asset, you'll have your best chance for long-term success if you stick to cryptos that have inherent utility and that already serve a viable commercial function. On the other hand, those that seem to thrive on the hopes and dreams of speculators could crash at any time. Here are three notable cryptos in which you should proceed cautiously due to their uncertain futures.
Shiba Inu
Even if Shiba Inu was the greatest cryptocurrency of all time, its astronomical gains in 2021 — amounting to an unbelievable 49 million percent — left it ripe for a huge fall. Indeed, Shiba Inu has already fallen a precipitous 73% from its 2021 high, but it may have farther to go.
The only thing that propped up Shiba Inu in the first place was pure speculation, as a combination of online message boards, the popularity of meme stocks, the low Shiba Inu price and even the "cuteness" of the token all contributed to massive price movements. Now that the crypto is plummeting, many of these speculators have likely been shaken out of the crypto for good, or at least until it truly reaches rock-bottom levels.
Another concern raised by some analysts is that ownership of the token is highly concentrated, with the top 100 Shiba Inu wallets holding approximately 81% of existing coins. This could result in additional price manipulation. Although huge gains could occur at any time in a speculative coin like Shiba Inu, the fundamentals don't support long-term investment currently.
Find Out: How To Become Rich by Investing in Crypto
Dogecoin
Continuing in the theme of the "dog-based" cryptos to avoid, Dogecoin is also near the top of the list. For starters, the coin was originally created as a joke meant to mock the number of dubious cryptos as far back as 2013. Now, it bills itself as the "fun and friendly internet currency," yet it doesn't serve any direct, scalable purpose like Bitcoin and Ethereum, for example.
The coin has risen to be the 13th-largest cryptocurrency with an astonishing market cap of $16.1 billion. Much of this gain has come on the back of speculative promotion, from the meme stock craze that afflicted the stock market to high-profile endorsements from celebrities and entrepreneurs ranging from Snoop Dogg to Elon Musk. Nonetheless, the cryptocurrency owes its rise and fall more to speculators than to any ground-breaking, fundamental news, so it's buyer beware for those interested in going "to the moon" with Dogecoin.
Monero
Monero is a popular privacy coin, in which transactions are neither recorded nor verified by other members of the community. However, as with many cryptos in the space, Monero has been hammered over the past 10 months, dropping about 69% from its May 7, 2021 all-time high of $517.62. The end may not yet be in sight for Monero's price drop either.
Monero's level of privacy seems to fulfill one of the primary dreams of the crypto community, but it might also lead to its downfall. With Monero being such a black box, the crypto attracts criminals and illicit transactions, which in turn draws scrutiny from law enforcement and the IRS. Ultimately, these types of agencies may crack Monero's privacy wall to be able to track transactions, which would invalidate the reason that investors support the crypto. While this may or may not happen in the immediate future, Monero is clearly under assault by governmental agencies, which should be enough to make investors leery of the crypto.
Related: Should You Invest in the Metaverse, Crypto or the Stock Market?
The Bottom Line
One of the main reasons that cryptocurrencies entice investors is that they can post massive gains in a relatively short period of time, especially after a large price drop. But unlike the stock market, where time and time again market corrections have ultimately given way to new highs, the cryptocurrency market is still hugely speculative.
It's important to understand that there's a fundamental difference between stocks, which are backed by the profits of real companies, and cryptocurrencies, which have no supporting cash flow. While some of the cryptos that have sold off this year will likely bounce back, many others, including the three on this list, may see further losses ahead.
More From GOBankingRates
About the Author
After earning a B.A. in English with a Specialization in Business from UCLA, John Csiszar worked in the financial services industry as a registered representative for 18 years. Along the way, Csiszar earned both Certified Financial Planner and Registered Investment Adviser designations, in addition to being licensed as a life agent, while working for both a major Wall Street wirehouse and for his own investment advisory firm. During his time as an advisor, Csiszar managed over $100 million in client assets while providing individualized investment plans for hundreds of clients.