Utah-based Cloutchain is one in a growing field of NFT marketplaces where people can buy and sell NFTs. (Matt Gephardt, KSL-TV)
Estimated read time: 4-5 minutes
SALT LAKE CITY – If you're keyed into the worlds of music, art, sports, cryptocurrency or even investing, you've likely heard people talking about NFTs, or non-fungible tokens.
Paris Hilton recently gave them away on the Tonight Show with Jimmy Fallon. Super Bowl ticket holders all got one. Just this week, Meta's Mark Zuckerberg announced NFTs are coming to Instagram.
'Non-fungible' is an economist's way of saying it's one-of-a-kind. Irreplaceable. Each digital collectible contains a unique digital code. No two are exactly alike.
And many people are paying big money to own one. Cryptocurrency exchange Coinbase said it expects NFTs will add over $1 billion to its annual revenue. In fact, $11.6 billion worth of NFTs were traded in the last three months of 2021, ten times more than the year's first three months.
While many tout the future of NFTs, the emerging technology has its downsides, too, leaving some to wonder if they are a bubble destined to burst.
The business of NFTs
Tim Nielsen is in the business of NFTs. He's launched a company called Cloutchain.
Utah-based Cloutchain is one in a growing field of NFT marketplaces where people can buy and sell NFTs.
It's a platform for artists, musicians, athletes, and other creators to design and sell their own digital collectibles.
"What we've tried to do is to set something up where creators can create their own page," Nielsen said.
The value is measured in more than just dollars and cents. There is also status. Owning an NFT may get you early access to new music, or a one-on-one with an athlete, or even let you buy shoes only sold to NFT holders.
"They're a way to, to deepen and bring certain types of engagement and experiences into this new technology in this new space," Nielsen explained.
NFTs as an artform
While that's true, the reason the acronym is on everyone's lips now is because some NFTs fetch a pretty penny. A clip of LeBron James dunking turned into an NFT sold for $200,000 last year.
Someone paid nearly $600,000 for an NFT version of Nyan Cat – an animated graphic of a pop tart-bodied cat creating a rainbow in its wake. And famed auction house Sotheby's sold a collection of 101 Bored Apes NFTs for $26.2 million.
NFT sales reached $11.6 Billion in the last quarter of 2021, ten times higher than that year's first quarter total.
NFTs are stored on a blockchain, the same tech that makes cryptocurrencies work. It tracks prices, ownership, trades, and it prevents an NFT from being copied, altered, or just plain messed with.
"Every action on a blockchain is traceable," said Nielsen. "It's publicly traceable. You can follow it everywhere it goes."
That might seem a little counterintuitive when we can easily copy digital files like images, music and videos. So, try picturing NFTs as traditional art.
"There's one real Mona Lisa, but there are many prints and digital copies, right, that get circulated. I can go and take a picture of the Mona Lisa, provided I'm allowed, or I do it when nobody's looking, right? But original is the original," Nielsen explained. "And something that NFT technology has enabled people to do is to properly articulate and verify an original of a digital possession."
'Extremely speculative' investment
If you are buying NFTs in hopes they will make you rich, attorney Ian Corzine advises caution. He specializes in NFT matters, and he represents scores of creators.
Attorney Ian Corzine says while some NFT projects succeed and others fail, the future of NFTs is wrapped in the metaverse.
"It is an extremely speculative investment," he warned. "There are some investments that work, but I will tell you this, most don't. And actually, most NFT projects fail."
Failure is one risk. Fraud and theft are two others. Thieves are already hoodwinking potential NFT buyers through bogus links, or by impersonating real creators on social media. They have also been known to pose as staff from NFT trading platforms to trick people into revealing sensitive info.
"If you lose your seed phrase (a series of words that give you access to your cryptocurrency or NFT holdings) and you have NFTs or crypto in it, bye-bye – you don't have it anymore. There's no one to call. So, you have to be very diligent," said Corzine.
Beyond today's headlines
Still, Corzine believes NFTs have a future that will outlast the current headlines about astronomical prices. He said they can function as digital access to artists, various events, educational programs and more.
NFTs are primarily known for the astronomical prices they fetch as collectible works of art, but experts say they also offer a useful utility as access to artists, events, educational programs and more.
Plus, with the growth of the digital, virtual world known as the metaverse, NFTs are the latest way to feel like you belong.
"I have a stepson, who is a huge video gamer, and he doesn't care what kind of shorts he wears," said Corzine. "But he does care what kind of in game skin he has, when he's playing his video games. That's more important to him."
×
Related Stories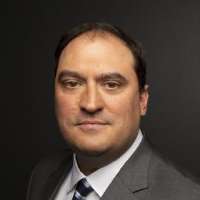 Matt Gephardt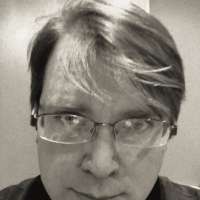 Sloan Schrage
More stories you may be interested in