Arnold Schwarzenegger, aka The Terminator, turned most things he touched into gold. Be it bodybuilding, acting, or governing an entire state, Arnold Schwarzenegger has aced them all. But there are a few things the 75-year-old cultural icon is not very confident about.
ADVERTISEMENT
Article continues below this ad
In 2021, Arnold Schwarzenegger opened up about his tendency to invest in cryptocurrencies. He also revealed who he looks up to when making financial or investment-related decisions.
ADVERTISEMENT
Article continues below this ad
Arnold has peculiar views on crypto
Cryptocurrency is a currency that exists only in the virtual world. In an interview with New York Times, Schwarzenegger revealed that he does not hold any cryptocurrencies. He said, "I am like Warren Buffett. I don't invest in things I don't understand."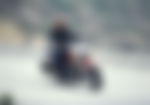 Warren Buffett is the Chairperson of Berkshire Hathaway and held Schwarzenegger his assets during Schwarzenegger's election campaigns. Buffett had a strict policy of operating within the boundaries of his competence.
DIVE DEEPER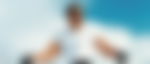 On various occasions, Warren has expressed views against crypto and called it "rat poison squared." Warren believed cryptocurrency was a mere delusion and wouldn't ever own it. Arnold followed Buffett for financial advice, which is why he does not hold bitcoins, dogecoins, etc.
Arnold claimed Buffett to be his mentor and the most significant investor ever. He believed that Buffett had an unmatched approach to making business decisions. Warren's common-sense approach inspired how Schwarzenegger governed the city of California.
ADVERTISEMENT
Article continues below this ad
Arnold Schwarzenegger lives a luxurious lifestyle
The 7 times Mr. Olympia winner, Arnold, has a net worth of around $450 million. During his years of dominance over Hollywood, Arnold earned about $20-30 million per movie. His hard work and dedication have made him deserve to own all he has today.
WATCH THIS STORY: Inside $450 Million Worth Arnold Schwarzenegger's Insane Real Estate Empire
ADVERTISEMENT
Article continues below this ad
Schwarzenegger invested most of his earnings in real estate and earned huge profits. He today owns an extravagant villa in Brentwood, Los Angeles. His car collection includes Bugatti, Mercedes, Porsche, Hummer, and even an army tank, to name a few.
Do you think Schwarzenegger should try his luck with cryptocurrency? Let us know in the comments!